Headlines emerged this summer depicting a horrific car crash that occurred while a passenger streamed the entire event on Facebook Live. Video from the live feed showed a young 22-year-old woman and friend in a small Volkswagen as it cut across the Czech Republic at a reported 120 kilometers per hour (about 74.5 mph). Suddenly, the girl driving struck a barrier and the car flipped over and spun around before coming to a stop. Nikol, the girl streaming on Facebook Live, was killed in the crash. The Facebook Live broadcast continued until an emergency responder turned it off.
While the accident didn't happen here in the U.S., it does pose the question of whether or not our car-dependent society needs yet another driving distraction. Of course, we shouldn't tolerate any such distractions while driving, but people engage in them every day—attention-diverting activities such as eating fast food, applying make-up and talking to passengers. Yet recent trends have gone down another, more deadly path as smartphones are added to the mix.
While distracted driving is not a new problem, it's one that has grown to frightening proportions in recent years—the National Highway Traffic Safety Administration (NHTSA) website cites a staggering  3,477 lives were lost to distracted driving in 2015 alone (up from 3,129 people in 2014). It's a disturbing trend, on that recalls a trend of last summer, when young people across the nation were caught up in the craze of catching augmented reality Pokémon characters in the real world—an activity that often had them walking, cycling and even driving cars while focusing more on their phones. In fact, a fall of 2016 study by JAMA Internal Medicine verified at least 14 car crashes during a 10-day period as a direct result of Pokémon Go! gameplay.
And before that, there was the ill-thought-out SnapChat speed filter—an app add-on introduced in 2015 that allowed users to display their speed in miles per hour at the time of posting. While this driving debacle waiting to happen was quickly pulled, it was not before a young woman accelerated her father's Mercedes over 100 mph through an outlying suburb of Atlanta while allegedly using the Snapchat filter before crashing head on into another vehicle.
Similarly, there was another recent instance involving Facebook Live where a young man in Rhode Island accelerated his car up to a visible 116 mph (the driver made a point to film his speedometer) while streaming—before bouncing off a garbage truck and into a concrete barrier. While many critics point to the app manufacturers for producing such superficial software that only encourages inappropriate action while driving, one has to consider the drivers who create such situations and their complete disregard for safety as well as plain common sense.
Obviously, the issue goes deeper than how to deal with an easily distracted generation—it's about openly accepting the responsibility and accountability that goes with getting behind the wheel of a vehicle that can harm or even kill another human being. This might be a hard truth that many of us don't want to address, but it's the approach we must take if we are to break such dangerous habits.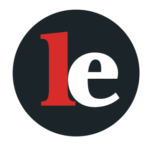 The Legal Examiner and our Affiliate Network strive to be the place you look to for news, context, and more, wherever your life intersects with the law.