Today's media outlets continue to tell stories of "frivolous" lawsuits and "lawsuit lottery" in an attempt to sway the public into believing that such lawsuits are typical. These stories focus on claims made for "minor" injuries filed by seemingly money hungry people. But the media has done a very poor job of telling the other side of the story – the millions of legitimate claims that are ignored – the millions of people who are bullied by insurance companies and defense attorneys.
As a St. Louis, Missouri injury attorney, I frequently represent individuals whose lives have been torn apart by large company greed. I recently represented a kind woman, Trena W. in Illinois in a lawsuit that was filed as a result of a serious dog bite. The homeowner's insurance carrier, Grinnell Mutual Insurance Company, refused to fairly compensate my client for her harms and losses. She was forced to file suit against her own brother. She was forced to endure litigation for over two years, which ultimately tore her family apart. Why? Because the insurance company didn't think she would have the guts to ask a jury what her claim was worth. The insurance company gambled on the assumption that the Plaintiff, with a new baby, wouldn't be able to withstand the pressure and expense of a trial. But she did and she was rewarded. She was awarded more than 4.6 times the last offer.
Had the insurance company just been fair – just paid her what her harms and losses were worth, Trena would have taken much less money. She wouldn't have had to try her case to a jury. It was the insurance company's refusal to be fair that forced this trial. Trena took a big risk. She risked getting nothing and ruining her credit to do what is right. Not everyone is willing to take such a risk. But the public rarely hears stories like this.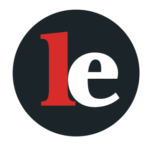 The Legal Examiner and our Affiliate Network strive to be the place you look to for news, context, and more, wherever your life intersects with the law.