The Center for Disease Control (CDC) has continued to urge young women to vaccinate themselves against the human papillomavirus (HPV) that causes cervical cancer. Since the inception of two vaccines, Gardasil and Cervarix, numerous articles and press releases have demanded that young women under 25 vaccinate against the cancer that has killed more than 4,000 women annually. Both vaccines required three painful doses within a year in order for the vaccinee to be "fully" vaccinated against the four strands of HPV that can lead to cervical cancer.
A recent study performed has shown that two doses of Cervarix may be just as effective as three doses. This study does not relate to Gardasil (the HPV vaccine most common in the US)since the formulations that make up both vaccines are very different. However, such a study has led to an important observation: How much do we really know about HPV and the vaccines that are thought to immunize against it?
Inconsistent and unknown information has contributed to a smaller percentage of young women opting to receive the HPV vaccine. Many reports from the CDC and fellow researchers have led the public to believe that the HPV vaccine, mainly Gardasil, is safe with no major adverse reactions besides a sore arm and possible fainting. However, following receipt of the Gardasil vaccination, VAERS has reported events of death, blood clotting and Guillain-Barre Syndrome (GBS). Since Cervarix has not been prevalent in the US since its inception in 2009, only minimal minor adverse events have been reported.
Additional research and auditing of the effect of the HPV vaccines and their possible adverse events are necessary to ensure that the costs of these two vaccines do not outweigh the benefits.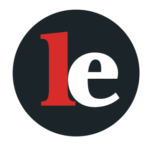 The Legal Examiner and our Affiliate Network strive to be the place you look to for news, context, and more, wherever your life intersects with the law.