A nationwide survey found that more than 1 in 10 parents are vaccinating their children outside of the recommended schedule developed by the U.S. Centers for Disease Control and Prevention (CDC). More parents are skipping or delaying vaccines for their young children, despite doctors' concerns that doing so will leave their children and community at risk for preventable diseases.
While a small percentage of parents have refused all vaccines for their children, many showed distrust of the official recommended vaccination schedule. About 13 percent reported using an alternative vaccine schedule, meaning they skipped or delayed vaccines. "Among the parents who followed the recommended schedule, 25 percent said they believed delaying vaccines avoided side effects, and 29 percent thought allowing parents to skip vaccines let them avoid 'those vaccines that aren't really necessary.'"
However, vaccine researcher Dr. Paul Offit has tried to squash such beliefs by saying that vaccines are safe, and that delaying vaccines does not protect against rare side effects. Nearly 81 percent of parents who skipped or delayed vaccines did not "agree" and had no knowledge that that leaving children unvaccinated puts them and their community at risk for disease. Dr. Offit stated that "Those decisions are being made not only on false beliefs on vaccine safety, but also false beliefs (sic) on contagious disease and transmission."
Today, most parents are skipping the influenza and varicella (chicken pox) vaccines, while delaying the MMR vaccine, likely because of its past associations with autism, until their children are between two and four years of age.
Many parents must find new pediatricians because they are unwilling to participate in the alternative schedule proposed by parents. The American Academy of Pediatrics (AAP) recommends that "we should work with families not to fire them from our clinics. Although it would be ideal to get all the vaccines, it's better to get some in and not to alienate the family completely."
Dr. Offit disagrees and states, "When you say, OK, we'll do it your way, there's a tacit agreement that you are right." Dr. Offit's statement completely disregards the parents' wishes of an appropriate vaccination schedule for their children. Dr. Offit seems to care more about proving that the vaccination schedule is safe and necessary and completely ignores the safety of the children that are actually being vaccinated. One thing is for certain, this problem will not go away anytime soon, and it will likely get worse due to parents' apathetic and distrusting attitudes toward vaccines.
For the MSNBC article, see: http://www.msnbc.msn.com/id/44755094/ns/health-childrens_health/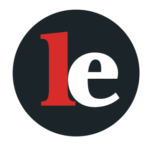 The Legal Examiner and our Affiliate Network strive to be the place you look to for news, context, and more, wherever your life intersects with the law.