A federal advisory committee recently endorsed the idea that both boys and young men should be vaccinated against the human papillomavirus that can result from sexual activity. The panel, the Advisory Committee on Immunization Practices of the Centers for Disease Control and Prevention, is likely to change the use of the HPV vaccine. Currently, the vaccine costs nearly $300 for pediatricians to administer and these pediatricians often charge the patients hundreds more. However, private insurance companies may begin paying for the vaccine since most private insurers pay for vaccines once the committee recommends them for routine use.
The committee has recommended the vaccine for boys ages 11 and 12 and also males ages 13 to 22 who had not already had all three doses of the HPV vaccine. There are many strains of the HPV vaccine and Merck's Gardasil vaccine only protects against four of those strains.
Currently, the vaccination rate for young women is low. Only about half of girls between the ages of 13 and 17 have received at least one dose of the HPV vaccine and less than a third have received all three doses.
The low vaccination rate begs the question of why more teenage girls are not vaccinating against a virus that can lead to cervical cancer. A possible reason is that many parents and young women are learning of the potential adverse effects that result from the Gardasil vaccine. Many medical professionals continue to advance the proposition that the medical research has shown that the Gardasil vaccination is safe. However, since the inception of the Gardasil vaccine in 2006, little medical research or case studies have been conducted to verify such propositions. The medical literature is so scant that it is impossible to reasonably assure young women or their parents that the vaccine is completely safe.
While no studies or medical literature (since none or few exist) have either denied or confirmed connection to adverse events, many young women have suffered from lupus, seizures, Guillain-Barre Syndrome (GBS), ALS-like symptoms and some have even died after receiving the vaccine.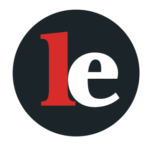 The Legal Examiner and our Affiliate Network strive to be the place you look to for news, context, and more, wherever your life intersects with the law.