In a recent Maryland Court of Appeals case, the standing question to pursue a personal injury claim was ultimately resolved in favor of the plaintiff. Even though that plaintiff had filed for bankruptcy before she filed her claim in Maryland Circuit Court and even though she did not list her potential personal injury claim on the schedules required to be filed with her bankruptcy petition, she was still permitted to pursue her auto accident claim.
The plaintiff neglected to list her potential personal injury claim on her bankruptcy petition schedules out of ignorance, so when the bankruptcy court closed that case, the question of her standing to pursue that auto accident claim in Maryland Circuit Court came to light in discovery proceedings related to that claim. The defendant in that auto accident claim filed for summary judgment on the standing issue—claiming that the plaintiff lost any right to pursue her auto accident claim because the bankruptcy court did not expressly permit it. However, the plaintiff then filed a motion in the bankruptcy court to re-open that case and amend her schedules to list her personal injury claim—which the bankruptcy court granted. And that court also vested in her the right to pursue that claim as of the date of the filing of the bankruptcy court petition. Since that petition was earlier – by about two years—from the filing of her Circuit Court claim she therefore had standing. But the Circuit Court granted the auto accident defendant's summary judgment motion anyway.
The Court of Appeals affirmed the Court of Special Appeals reversal of that Circuit Court's decision, finding that the plaintiff had standing to pursue her auto accident case by the decision of the bankruptcy court. So be aware of listing all of your potential personal injury actions if you ever have to file bankruptcy and be sure you have standing (or the bankruptcy trustee in place of you) to pursue that case in Maryland Circuit Court.
A summary of that case is found here.
And the full case is Morton v. Schlotzhauer, found in the appellate opinions page of the Maryland Courts website. Issued on August 19, 2016.
Cases such as this one involving many different legal issues can be very complicated and require advanced legal knowledge. People finding themselves in similar situations need to be sure to obtain legal counsel experienced with complex matters in which there is more to consider than just a personal injury action. At Fick & May, we welcome any questions or comments.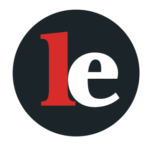 The Legal Examiner and our Affiliate Network strive to be the place you look to for news, context, and more, wherever your life intersects with the law.