More and more motorcycles are hitting the roadways as people search for economic alternatives or simply for pleasure riding. Whatever the reasoning, it is important for motorcycle riders as well as motorists to know and obey the laws to keep everyone on the road as safe as possible.
Motorists & Motorcyclists Safety Tips
Motorist Safety Tips
Motorcycles share all the same rights and privileges as any other motor vehicle.
Never try to share a lane with a motorcyclist; allow them the full lane.
Allow three to four seconds of following distance to permit enough space should an emergency stop be required.
Drivers need to check mirrors and blind spots before entering or exiting a lane.
Motorcycle signals are commonly not self-canceling and therefore riders can forget to turn them off. Be careful to check as to where the motorcycle is going before proceeding.
Never tailgate and also never multitask while operating a motorcycle. Your full attention needs to be on the road for your safe as well as motorists around you.
Distracted driving is dangerous – texting, cell phone use, focusing on the GPS while driving – poses a risk to everyone on the road.
Motorcyclist Safety Tips
As mentioned above, motorcycles and vehicles should never attempt to share a lane.
Avoid traveling in poor weather conditions.
Wear brightly colored gear so that you can be seen by drivers.
Use turn signals at all times – when turning or changing lanes.
Never drive while impaired.
Helmet Statistics
Laws requiring all motorcyclists to wear a helmet are in place in 19 states and the District of Columbia. Although your state may not require it, it's not only a smart choice, but a safe one.
"Helmets saved an estimated 1,829 motorcyclists' lives in 2008. And, more than 823 more could have been saved had all motorcyclists been wearing helmets," according to the National Highway Traffic and Safety Administration (NHTSA).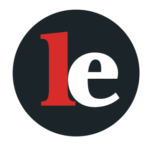 The Legal Examiner and our Affiliate Network strive to be the place you look to for news, context, and more, wherever your life intersects with the law.