Just this month, two Nevada Highway Patrol (NHP) troopers were on the side of westbound I-80 working a crash when a car rammed at high speed into the back of their parked patrol car. Neither trooper was hurt. In June, a BMW hit an NHP trooper's parked car head on after it crossed the median near Stagecoach (about 5 mi. east of Dayton) – severely injuring the trooper and killing the BMW's driver.
While these might sound like out-of-the-ordinary run-ins with late night traffic, along-roadside-accidents are one of the main ways law enforcement officers lose their lives in the line of duty. It's a problem that's so prevalent in the Silver State that Nevada legislators created the "Move Over" Law in 2003 – stating that drivers must slow down, proceed with caution and be prepared to stop when approaching a stopped emergency vehicle making use of its flashing lights.
In July, the Move Over Law was expanded to covering Nevada Department of Transportation (NDOT) workers and in October 2017, another change will dictate that drivers steer clear of "any traffic accident" that could include debris in the road to a stalled vehicle.
The idea for such legislation first appeared in the late 90s, after a South Carolina paramedic was struck and injured at the scene of an accident. Now, all 50 states have some form of the Move Over Law with Washington D.C. being the only area of the U.S. with no such provisions for emergency vehicles and personnel.
According to a recent survey, 71 percent of Americans are not aware of their state's Move Over Law, even though 90 percent of those surveyed agree that traffic stops and roadside emergencies are dangerous for law enforcement officers and first responders. It's important that you know the specific laws of your state and the fines that can be incurred if in violation. You can learn more at www.moveoverlaws.com.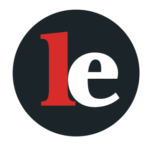 The Legal Examiner and our Affiliate Network strive to be the place you look to for news, context, and more, wherever your life intersects with the law.