An experiment gone awry for the Mythbusters television show resulted in a cannonball rocketing into a residential neighborhood, damaging homes and a vehicle.
The Mythbusters staff was testing a cannon for an experiment on Tuesday at the Camp Parks Military Firing Reservation in Dublin, CA when the incident occurred.
"This cannonball was supposed to go through several barrels of water and through a cinder block, and then ultimately into the side of the hill," J.D. Nelson of the Alameda County Sheriff's Department told CBS Los Angeles. Nelson was working with Mythbusters on site as an explosives safety consultant.
Instead, the cannonball skipped over the hill, crashed through the front door of a suburban San Francisco home, flew up the stairs to the second story and exited through a bedroom wall. It then traveled across a wide, busy road, bounced off the roof of a house fifty yards away and crashed through the passenger window of a minivan, finally coming to rest in the dash.
People were sleeping in the first home as the cannonball ricocheted through the residence. They did not hear the cannonball, but the sound of settling sheet rock awoke them, according to ABC News.
Amazingly, no one was injured.
"During the testing, a cannonball took an unforeseen bounce from a safety berm," Discovery and Beyond Productions said in a statement. "Sgt. JD Nelson, public information officer and bomb technician for the Alameda County Sheriff's Office, who is a regular safety explosives expert for 'MythBusters,' was on site and all proper safety protocol was observed. Beyond Productions is currently assessing the situation and working with those whose property was affected."
Mythbusters hosts Jamie Hyneman and Adam Savage visited the families affected by the rogue cannonball to apologize.
"Dublin Police Services is investigating the December 6, 2011 incident involving an errant cannonball that struck at two homes and damaged a vehicle in the City of Dublin," said statement by the City of Dublin. "The City does not have jurisdictional oversight of activities that occur at the County's Training Center, but City Manager Joni Pattillo has been in contact with the Sheriff's Office to discuss the incident. Sheriff Greg Ahern has advised the City that he has suspended all non-emergency activities at the Sheriff's Bomb Disposal Range until the completion of a full investigation into this incident."
Mythbusters airs on the Discovery Channel.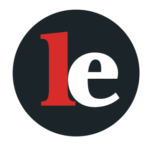 The Legal Examiner and our Affiliate Network strive to be the place you look to for news, context, and more, wherever your life intersects with the law.