Secretary of Transportation Anthony Foxx and NHTSA  Administrator David Strickland convened what will be the first of quarterly meetings to coordinate distracted driving initiatives to continue to reduce distracted driving injuries and fatalities. The  event was described as a "distracted driving stakeholder's meeting." The meeting focused on Awareness and Education, Laws and Enforcement and Research and Technology. Secretary Foxx and Administrator Strickland shared what the DOT has done to combat the epidemic of distracted driving and wanted input from those in attendance about their respective initiatives and what DOT could do to help going forward. Stakeholders included insurance companies and organizations representing insurance companies, cell phone providers, groups representing automobile manufacturers, law enforcement, youth safety organizations, employers, consumers and consumer safety organizations and families affected by distracted driving. I was pleased to be invited and attend as a representative of affected family members. EndDD.org, and Jennifer Smith, the leading advocate for distracted driving and Executive Director of Distraction Advocate Network, represented victims and their families at the meeting. Secretary Foxx and Administrator Strickland reviewed the successful pilot campaigns in New York, Connecticut, Delaware and California which, through education and enforcement, reduced cell phone usage significantly. DOT's plan for reducing in-vehicle distractions was discussed including the phasing in of recommendations through 2014 and 2016.
From my perspective the meeting was very productive. Everyone was genuinely interested in addressing the distracted driving problem and shared their respective initiatives and ideas. I have consistently maintained that we need to address more than just texting and others echoed that sentiment. Distracted driving involves much more than just texting. With reference to texting-Is "texting" too narrow a definition? Perhaps that should be expanded to any "electronic device not supplied with the vehicle."  That would have implications for laws and law enforcement and messaging campaigns. There are a number of groups that have potentially overlapping programs and concerns were raised about what messages were being sent and whether our messaging could be improved. Efforts to coordinate campaigns and messaging will be undertaken. There is a drive to classify those affected by distracted driving as "victims of crimes" to permit additional services and resources to be availableto them. Discussion of devices already in use by businesses with large fleets of vehicles indicated successful reduction in crashes and the experience of on board devices being deterrents to distracted driving.
I look forward to working with all of the dedicated people who are part of this group and improving  our message to maximize attitude and behavior change of the driving public. I am particularly excited about EndDD.org working with the organizations that  represented youth safety interests. To see a description of EndDD.org  Initiatives that was provided to the group visit http://enddd.org/about-enddd/initiatives/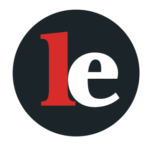 The Legal Examiner and our Affiliate Network strive to be the place you look to for news, context, and more, wherever your life intersects with the law.