A federal judge in Chicago gave preliminary approval on January 26 to a re-worked head-injury settlement involving thousands of former college athletes and the NCAA, including a $70M fund to be put towards the future testing for brain trauma in both current and former players. United States District Court Judge John Lee praised the deal, which expanded potential plaintiffs to athletes from sports outside of football, hockey, and the typical "contact" sports we think of when we hear the word "concussion".
"To the extent that the settling Plaintiffs and the NCAA are agreeable to these modifications or are otherwise able to address the Court's concerns, preliminary approval of the amended class settlement is granted" wrote Lee, in his 53 page ruling.
Although re-worked, the intent of the settlement remains unchanged, with amounts going towards the damages of athletes suffering from traumatic brain injury, as well as a fund to test current and former athletes for brain injuries they may have suffered while participating in college athletics.  The tests would not only gauge the extent of the neurological injuries, but could also help establish grounds for individual athletes to seek subsequent damages due to their injuries. The NCAA will also be required to toughen the return-to-play rules after a player suffers a concussion, including a new, independent Medical Science Committee, which will act as oversight in the testing procedures provided by the fund.
The NCAA admits no wrongdoing in the settlement, releasing the following statement in response to the settlement announcement:
"While we are pleased the court has provided a preliminary pathway to provide significant resources for the medical monitoring of student-athletes who may suffer concussion, we are still examining the conditions placed on preliminary approval."
The attorney representing the athletes in this case said that he was pleased with the judge's provisions, which scale back the NCAA's immunity from future suits, and although the proposal would likely bar national class-action lawsuits, it will allow class actions against individual schools or in some cases, even the NCAA. Member schools will also be required to toughen up concussion management and return-to-play guidelines, and if they do not follow the NCAA lead, they could lose some legal protection granted by the agreement.
The settlement sends a message to the NCAA and member schools that concussions and player brain injuries are no longer issues that can be swept under the rug. These are very real safety problems that put players' lives on the line and should not be ignored.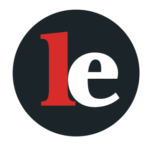 The Legal Examiner and our Affiliate Network strive to be the place you look to for news, context, and more, wherever your life intersects with the law.