Twenty two Chicago police officers are facing disciplinary action for faulty dashboard cameras ("dashcams"), and failure to use dashcams properly, in the wake of the fatal police shooting of 17 year old Laquan McDonald. The shooting, captured on camera as well as dashcam video, shows McDonald being shot 16 times, and resulted in Officer Jason Van Dyke being charged with first-degree murder, prompting a call to action, and transparency, for Chicago Police.
The crackdown and subsequent disciplinary action spawned out of an initiative from the interim Superintendent, John Escalante, warning the some 12,000 members  of the police force that failure to ensure proper working of cameras, or failure to ensure that cameras were used during their shift, would result in disciplinary action. Over the past month, 22 officers and supervisors received punishment as a result of not heeding this warning, with discipline ranging from a simple reprimand to a three-day suspension.
The discipline initiative might be working. Now the department is reporting a 75 percent increase in videos uploaded at the end of each shift.
"We're going to hold individuals accountable to ensure that the general orders are enforced…And we expect that when squad cars are patrolling the city that they have functioning audio and video capabilities" said a spokesman for the police department.
Thankfully, many  police officers perform their difficult duties professionally and honorably every day. They deserve our respect, admiration and appreciation. Nevertheless, additional improvements in police force transparency and accountability are needed to get the bad actors that give the entire force a black eye and cause so much harm off the streets.
The dramatic increase in video uploads, dashcam use, and the crackdown on failures to adhere to dashcam policies are all steps in the right direction. But let's at least give some of the credit for these improvements where it is most due. If Laquan McDonald's family had not used the civil justice system effectively, we would have no improvements to report. The credit belongs to them, of course, but also to our forefathers for giving us the 7th and 14th Amendments to the United States Constitution. These Amendments include three critically important legal rights that the family used effectively against powerful political forces: 1) the right to equal protection under the law; 2) to right to due process of law; and 3) the right to a right to trial by jury, even in civil cases.
If you hear someone argue we should do away with or limit the right to trial by jury in civil cases, please remind them this right is guaranteed by the 7th Amendment to the United States Constitution and it is critically important to protect the safety of all of us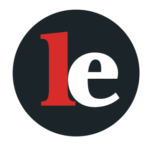 The Legal Examiner and our Affiliate Network strive to be the place you look to for news, context, and more, wherever your life intersects with the law.