In an effort to reduce distracted driving in Nevada, law enforcement agencies throughout the state will be participating in a multi-jurisdictional law enforcement program called Joining Forces from Feb. 1 to Feb. 19.
Distracted driving is one of a handful of focus areas that Joining Forces aims to address, with the others being impaired driving, pedestrian safety, speeding, and seat belt compliance. Joining Forces has already seen successes in its efforts to enforce road safety: in the month of January alone, which focused on DUI/impaired drivers, there were 298 citations issued by Nevada Highway Patrol Troopers in 265 traffic stops that took place.
This program coincides with the mission of Zero Fatalities, an initiative run by the Nevada Department of Public Safety. Zero Fatalities has an overarching goal of eliminating every fatality on Nevada roadways. Unfortunately, it seems like Nevada is backtracking in reaching that goal: 2018 had 331 road fatalities, which is an increase from 2017's 311. Nationally, distracted driving has consistently been one of the major contributing factors in road fatalities: 2016 alone saw 3,450 deaths caused by distracted drivers. With some accidents being difficult to determine the cause of, it is likely that the real number may be higher.
While texting and talking on the phone are spoken about most frequently – using a phone while driving reduces driving associated brain activity by up to 37% – it is also important to recognize that not all distracted driving behaviors are illegal. Overly engaging with a conversation with passengers, eating or drinking, adjusting music, looking at a GPS, or zoning out can cause distracted driving accidents as well.
Safety should always be a driver's number one priority, and by choosing to not engage in these activities, each individual contributes to making the roads a little less dangerous for themselves and others.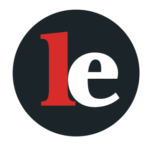 The Legal Examiner and our Affiliate Network strive to be the place you look to for news, context, and more, wherever your life intersects with the law.