Here in Nevada there's a feeling of collective traumatization.  I've only felt like I felt on 9/11 one other time, and that was yesterday when I learned of this senseless event.  It's a feeling that nothing will ever be the same.  It's a feeling of something too big, and too horrible, to grasp.
Here in Reno we woke up to learn that the killer, Stephen Paddock, lived in the upscale retirement community that's part of the larger Somersett development less than 10 miles away from our law firm.  He also owned a unit at the relatively new Montage condo tower in downtown Reno, just a mile or two away.  According to the Reno Gazette Journal he bought his home in Sierra Canyon, a Del Webb neighborhood in Somersett in June 2013.  He purchased his condo in 2012 and sold it last December.
The Reno Gazette Journal also reports that he lived in Somersett with Marilou Danley, now 62, and that they may have moved out of the house separately. A neighbor saw Danley, who apparently worked as a high limit slot hostess at the Atlantis Casino here, pack up her car in July and never come back. The same neighbor says that the house has been empty ever since.
Yesterday FBI and ATF agents searched the home. Their findings have not been released.  Police in Reno indicate that they had not had contact with Paddock or Danley when they lived here.
The New York Times reported today that Paddock was a high-stakes gambler and a real estate investor.  He was twice divorced.  He had a pilot's license and owned two single-engine planes.
As the Times reports, he was also the son of a bank robber who escaped from prison and spent most of the 1970s on the F.B.I.'s most wanted list.  Paddock and his three brothers were raised by their mother, who told her children that their father had died in prison.  A "Wanted" poster for Stephen Paddock's father indicated that he was "diagnosed as psychopathic" and had "suicidal tendencies" and "should be considered armed and very dangerous."
The Times further reports that Paddock worked for a predecessor company to Lockheed Martin from 1985 to 1988.  He also used to own an apartment complex in a Dallas suburb.  Stephen Paddock shared a real estate business with his brother Eric for years.  They refurbished property.  His brother told the Times that Stephen had helped him become wealthy through that business.
It's apparent to all that Paddock was prepared and that the shooting was premeditated.  Police found 23 guns in his hotel suite at the Mandalay Bay.  They found 19 guns in his house in southern Nevada.
No one knows yet what motivated Paddock.  What we do know is that in the last eight months more Americans have been killed in attacks by Caucasian American men than by foreigners.   A study by New America, a nonpartisan think tank in Washington, DC, reports that between 2001 and 2015 more Americans were killed by homegrown American extremists than by any other group.
It's been a reeling and traumatic time for the U.S. as hurricane after hurricane has ripped into swaths of the U.S. and U.S. territory.  And now we have the largest mass shooting in U.S. history in our backyard here in Nevada.   As of 2016 the entire population of Nevada was just under 3,000,000 with the vast majority of the population in Las Vegas.  The greater metropolitan Reno area is approximately 500,000.  People in Nevada know each other.  Everyone from Reno knows someone in Vegas and most everyone in Nevada has connections to a victim who was injured or killed.
In the days and months ahead we'll all try to figure out, again, why these homegrown acts of terror continue and grow.
In the meantime, we as Americans and Nevadans suffer another collective trauma and offer our hearts and prayers to the victims of the Las Vegas shooting.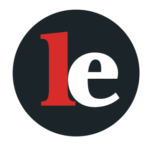 The Legal Examiner and our Affiliate Network strive to be the place you look to for news, context, and more, wherever your life intersects with the law.