Last month, Nevada Highway Patrol (NHP) troopers held a vigil to honor 59 of the more than 300 people who died on Nevada's roadways in 2017. Troopers paid tribute by lighting 59 individual luminarias—each with the name of a person who died as a result of a traffic crash in 2017.
Also in attendance were the friends and family members of those who lost their lives in Nevada traffic crashes last year. Marcia Fajardo—the mother of 16-year-old Jaelan Fajardo, who was killed by an impaired driver in February of 2017—addressed the crowd made up of friends and family of those who've also lost loved ones. "My world and my life stopped that day," Ms. Fajardo told the crowd. "My house feels so empty," she continued.
Jaelan was at stopped at a red light when David Fensch, 47, slammed into the back of his car. Fensch was later arrested on one count of vehicular homicide. Records later revealed that Fensch had at least four prior DUI convictions.
Since her son's untimely death, Ms. Fajardo has been calling on Nevada legislators for tougher DUI penalties. "What happened is very tragic and devastating to my family, and I'm trying to find a way where we can turn this tragic event into something positive," said Ms. Fajardo.
Ms. Fajardo has proposed what she calls "Jaelan's law."  Under Jaelan's law, first-time offenders would serve a minimum of one year in jail and have an ignition interlock device installed on their vehicle. Second-time offenders would face three years in jail, have their license revoked, and be placed on a DUI "registry," much like sex offenders.
The third offense, according to Ms. Fajardo, "should be a minimum [of] five years in jail with no parole."  "If a fatality is involved on any offense, the charge should be vehicular homicide, with the commiserate 25 years to life sentence. There is no one out there who has received a license, that does not know that driving under the influence can be a deadly risk," Ms. Fajardo continued.
As NHP troopers pay tribute to those who lost their lives on Nevada's roadways last year, it may be time for Nevada legislators to step up and pass tougher road safety laws.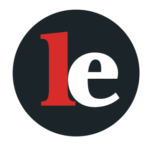 The Legal Examiner and our Affiliate Network strive to be the place you look to for news, context, and more, wherever your life intersects with the law.