December 15, 2010
In a U.S. Consumer Product Safety Commission (CPSC) public meeting today, the agency voted unanimously to approve new regulations that set mandatory requirements for strength and durability of crib slats, mattress supports and hardware. Most cribs currently in use will not meet new crib safety regulations established by the government.
The CPSC used data from its Early Warning System (EWS), a pilot project to monitor incident reports related to cribs and other infant sleep products, in developing the new regulations. EWS data showed 3,584 incidents involving cribs. At least 35 fatalities have been attributable to structural problems with cribs and more than half of those caused by drop side failures.
Since 2007, the CPSC has issued 46 recalls affecting more than 11 million cribs.
The new regulations would take effect in June 2011, allowing time for crib manufacturers to produce products that comply. After that date, it will be illegal for not only manufacturers and retailers to sell non-conforming cribs, but also anyone selling used non-conforming cribs at venues such as garage sales and thrift stores.
Within two years, childcare facilities and public places of accommodations such as inns and hotels that use cribs must replace non-conforming cribs. The CPSC estimates as many as 935,000 cribs in these businesses fail to meet new regulations and require replacement. In explanation for allowing these facilities longer time to comply, the CPSC cited financial burden on the facilities and estimated costs of replacing these cribs at about $460 million.
Because 2.4 million cribs are sold each year in the United States, the CPSC also feared manufacturers could not manufacture enough new cribs in a year's time to meet the increased demand.
"The nature of this rule making is unprecedented at the CPSC. As Congress mandated, we promulgating a rule containing a mandatory performance standard that also applies to users or providers of a product in an occupational setting," said CPSC chairperson Inez M. Tenenbaum. "While manufacturers and retailers are accustomed to meeting a performance standard, many of the estimated 59,000 child care facilities and family childcare homes and an estimated 53,000 places of public accommodation that are also required by this rule to purchase new full size or non full size cribs are not accustomed to meeting such requirements and are not likely to be well aware of this rules consequences."
One member of the CPSC singled out the efforts of Michele Witte, whose son Tyler died due to a drop side crib in 1997, who has worked tirelessly with the CPSC to make this happen.
"It's been a long 13 years," Witte told the Associated Press. "I feel like it's a celebratory time because things are finally being done about the issue."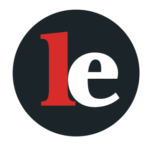 The Legal Examiner and our Affiliate Network strive to be the place you look to for news, context, and more, wherever your life intersects with the law.