A lawsuit filed in United States District Court for the Southern District of Illinois alleges that an Illinois man suffered severe kidney damage after being prescribed Invokana for Type 2 diabetes. In addition, the suit claims that manufacturers actively concealed information about the possible severe side effects of the drug.This suit is among many others that claim the drug causes side effects including stroke, heart attack, severe kidney damage and diabetic ketoacidosis.
Invokana Caused Pain and Suffering After Kidney Damage, Plaintiff Says
The plaintiff filed a lawsuit after beginning treatment with Invokana in September 2013. According to court documents, the man then suffered severe kidney damage and is now seeking compensatory and punitive damages in excess of $75,000. The plaintiff alleges he suffered severe and permanent physical and emotional injuries. These include "pain and suffering, emotional distress, loss of enjoyment of life, and economic loss including significant expenses for medical care and treatment which will continue in the future."
His case has been submitted in court under case number 3:15-cv-1180.
Kidney Damage Overview
Kidneys, located toward the lower back, filter blood and remove toxins from the body by sending toxins to the bladder so that they can be removed from the body through the urine. Several factors can interfere with kidney health including kidney trauma, severe dehydration, toxic exposure to environmental pollutants and acute and chronic kidney diseases.
When kidneys are unable to perform their normal function, due to an overload of toxins or other factors, the effects can be life-threatening. Symptoms of the issue include a reduced amount of urine, swelling of the legs, ankles and feet, unexplained shortness of breath, excessive fatigue, persistent nausea, confusion, pain or pressure in your chest, seizures or coma. It can be diagnosed through urinalysis, urine volume measurements, blood samples or kidney tissue samples.
Invokana and Kidney Damage
Invokana was created in order to inhibit reabsorption of glucose into the kidneys. Invokana works by allowing the kidneys to release glucose with other waste materials in the urine. In addition, the drug also appears to increase levels of creatinine, a waste product that is usually eliminated in the urine via the kidneys. Those who use Invokana are more likely to have their kidneys return it to the bloodstream, which, at increased levels, are associated with impaired kidney function.
According to its review of adverse reports, the FDA has had at least 19 cases of life threatening blood infections or kidney infections. These infections reportedly began as urinary tract infections and developed into kidney or blood infections. All 19 required hospitalization and few required more serious treatment including dialysis for kidney failure.
Instances such as these have prompted an assortment of lawsuits relating to the drug's alleged side effects and the claim that manufacturers did not warn consumers about the effects.
For more information, visit: https://banvillelaw.com/product-injury/invokana/lawsuits/
Other Relevant Posts: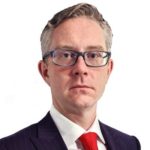 Mr. Banville is a personal injury attorney who has experience in handling auto accidents, work injuries, medical malpractice, dog bites, slip and falls, and representing survivors and victims of sexual abuse. Mr. Banville is affiliated with law firms in Pennsylvania, New York, New Jersey, Delaware, D.C., and Maryland. Justice Guardians