The broadband Near-Infrared Spectroscopy (NIRS), a new medical device developed by the University College London (UCL),  is helping medical professionals detect brain damage earlier. This has monumental implications for neonatal care, especially because brain injuries in already susceptible newborns can have life-long or fatal consequences.  
One of the main causes of infant brain damage is lack of oxygen either during or shortly after childbirth, which would often have been preventable if prenatal checkups detected it in advance. Brain damage caused by lack of oxygen at birth is a widespread issue that newborns in the United States face today. In fact, the American Journal of Neuroradiology recently revealed that between 2 to 10 of every 1,000 of newborns experience a lack of oxygen at birth. Most often a lack of oxygen at birth results from umbilical cord problems, such as a knotted or twisted cord, birth canal difficulties, blocked airways in an infant's lungs, or placental eruption. Even when death is avoided, long-term effects including cerebral palsy, autism, seizures, or behavioral problems can result from the lack of oxygenation.
The NIRS works by shining a light into the brain that then monitors energy levels and tissue oxygen levels. It is a non-invasive technology that can be used at the bedside of a baby, meaning they do not need to be transferred out of the ICU or fully stabilized before using the technology to scan for damage. In another blog post, we shared more detail as to how this innovative new technology works; you can read more about the device here.
NIRS technology also offers many other promising advantages to the medical community that includes:
Precision:

Thanks to an automation feature and ability to fine tune;

Speed:

It takes approximately 20 seconds; noticeably quicker than other methods; and

Non-Destructiveness:

The tissue being sampled is not destroyed or harmed during the analysis.
To date, NIRS has not been widely adopted by hospitals in the U.S. However, there is a promising clinical trial being conducted by UCL researchers that aims to determine the effectiveness of NIRS technology in improving care for babies with brain injuries. Moving forward, it will be interesting to watch the development of this technology unfold and quite possibly improve the future of neonatal care.
If you have a child who has potentially suffered due to lack of oxygen during birth, it would be beneficial to contact a knowledgeable attorney to better understand whether you have legal recourse. The personal injury lawyers at Bailey & Greer, PLLC have experience with such cases and understand how to best present your case. For a consultation on your situation, call us today at 901-475-7434 or fill out our contact form to make an appointment with our team.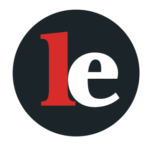 The Legal Examiner and our Affiliate Network strive to be the place you look to for news, context, and more, wherever your life intersects with the law.