Boehringer Ingelheim has announced that it will publish additional data on its controversial and relatively new anticoagulant Pradaxa. Pradaxa is indicated for the prevention of stroke in patients with non-valvular atrial fibrillation (a heart rhythm disorder that can cause strokes). For the past several decades, warfarin (sometimes referred to by the brand name Coumadin) was the leader in the anticoagulant market, and its risks and benefits are well-known. Pradaxa was approved by the FDA in late 2010 and immediately began to grab market share. Boehringer Ingelheim has marketed Pradaxa as more effective than warfarin, but a large number of adverse event reports following the marketing of Pradaxa has led patients and physicians to question the safety profile of the new blockbuster drug.
Pradaxa has been linked to more than 500 deaths since it was introduced to the U.S. market, and has been linked to many non-fatal cases of severe gastrointestinal bleeding. Unlike warfarin, Pradaxa has no reversal agent. If a patient on warfarin begins to bleed, doctors can use agents to reverse the effects of warfarin and prevent life-threatening bleeding. For patients on Pradaxa, the lack of a reversal agent can be fatal. In addition to the large number of reports of severe gastrointestinal bleeding, patients on Pradaxa may face other consequences because Pradaxa has no reversal agent. Otherwise minor accidental injuries (cuts, falls, car accidents, etc.) may turn into uncontrolled hemorrhaging. Patients on Pradaxa may have to delay surgery simply because physicians cannot reverse the effects of Pradaxa at the surgery site. Physicians may have to weigh the risks of not performing the surgery with the risk of uncontrolled bleeding at the surgery site. The lack of a reversal agent may literally mean the difference between life and death.
The FDA approved Pradaxa based on the results of a clinical trial known as the RE-LY study, which forms the basis of most physicians' prescribing decisions. On December 5, 2012, Boehringer Ingelheim announced that it would present new data over the course of the American Society of Hematology Annual Meeting and Exposition, which runs from December 8 to December 11 in Atlanta, GA. Among the new data to be presented is an analysis of management and outcomes of major bleeding events with Pradaxa and warfarin. Boehringer Ingelheim also expects to present additional pre-clinical and real world data on Pradaxa.
Is the data to be presented truly new? Or is it a re-analysis of existing data? Will the data change the risk-benefit profile for Pradaxa? These are all good questions, but the most important question remains, and we will be watching to see if Boehringer Ingelheim is able to address it adequately – Is Pradaxa really safe?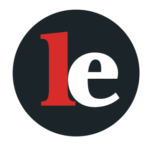 The Legal Examiner and our Affiliate Network strive to be the place you look to for news, context, and more, wherever your life intersects with the law.