A recent study published in the May 2012 issue of BMJ finds NuvaRing, made by Organon Pharmaceuticals, has been linked to Venous thromboembolism, also known as deep-vein thrombosis (DVT) and pulmonary embolism (PE).
DVT Explained
DVT is the formation of a blood clot in a vein that is deep inside a part of the body, most commonly the legs. Clotting can block blood flow and lead to swelling and pain. When the clot breaks off and travels through the bloodstream it is called an embolism. An embolism can get stuck in the heart, lungs or bread, leading to severe damage and possibly even death.
FDA Study – 2011
An FDA-funded study involving 800,000 American women using some form of birth control between 2001 and 2008 showed that using NuvaRing increased the risk of DVT and PE by 56 percent in comparison to other birth control pills.
Danish Study – 2012
Many studies have assessed the risk of DVT in women using oral contraceptives. But, none has assessed the risk in women using subcutaneous (under the skin) hormonal implants. The recent study, in BMJ, reports a 48% greater risk of DVT in women using a vaginal ring (NuvaRing) or contraceptive patches (Ortho Evra) compared to those using combined oral contraceptives. A few studies have reported the risk in women using transdermal combined contraceptive patch, but the results were conflicting. The Danish study showed women were 6.5 times more likely to have a venous thrombosis while usingthe NuvaRing.
The study was based on data from four national registries in Denmark and included more than 1.6 million non-pregnant women varying in age from 15 to 49, who were free of thrombotic disease or cancer. The data spanned nearly ten years.
Researchers concluded that "women are generally advised to use combined oral contraceptives with levonorgesterl or norgestimate, rather than to use transdermal patches or vaginal rings."
NuvaRing Background & Lawsuits
In 2007, NuvaRing became a part of Schering Plough. In 2007 Schering and Merck merged so it is considered to be a Merck product. Nuvaring lawsuits have been around and are not new news. In fact, there is a coordinated proceeding before Judge Martinotti in Bergen County. At this time there appears to be an estimated 130 cases in NJ according to a list published in March 2012.
Additionally, there is also an MDL – established in 2008 – in the Eastern District of Missouri in which Judge Rodney Sippel presides. The newly released studies may serve to intensify litigation.
In 2010, there were more than 5.5 million prescriptions for NuvaRing. Combining both jurisdictions outlined above there as about 900-1000 pending NuvaRing lawsuits.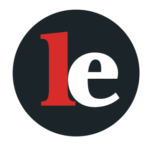 The Legal Examiner and our Affiliate Network strive to be the place you look to for news, context, and more, wherever your life intersects with the law.