A startling new report from Consumer Reports finds that some sunscreens are not standing up to their SPF claims. SPF, which stands for sun protection factor, is a measurement that measures how well a sunscreen deflects UVB rays. According to the Mayo Clinic, manufacturers utilize SPF to calculate how long it takes skin treated with SPF versus untreated skin. At a minimum, the American Academy of Dermatology recommends that individuals use at least SPF 30 every day. Continuous use of sunscreens with less than SPF 30, whether it be intentional or unintentional, can lead users to be susceptible to sunburn, or worse, skin cancer.
In their recently released study, Consumer Reports tested 65 water-resistant sunscreen lotions, sprays, and sticks with SPF claims of 30 or higher. Their findings reveal that 43% of the sunscreens tested did not meet their SPF claims. Even more shocking still, is that three of the sunscreens tested with a 30 SPF label revealed that in actuality the sunscreen contained less than 15 SPF. According to Consumer Reports, natural sunscreens (categorized as mineral-only sunscreens) performed far worse than the chemical based sunscreens that were tested.
Perhaps even more shocking is that Consumer Report has been conducting these tests yearly, for the past four years, and each year nearly half the sunscreens fail to meet their labeled SPF when submerged in water. According to Consumer Reports, the Food and Drug Administration does not routinely test sunscreens. Instead, the FDA charges sunscreen manufacturers to test their own products. Consumer Reports has recently submitted their report to the FDA and is calling for stronger examination of sunscreens to protect consumers. Consumer Reports has also submitted its research to the FDA for the past four years. For the sake of consumers, one can only hope that this year's report will lead to change in the sunscreen industry.
In the meantime, to stay safe from the sun's rays, Consumer Reports recommends picking a sunscreen with at least an SPF of 40 or higher so that, at a minimum, consumers will receive at least 30 SPF. For individuals still looking to use natural sunscreens, Consumer Reports results indicate that Cotz Plus SPF 58 ($20) and California Baby Super Sensitive SPF 30+ ($19.99) are the best natural options. The best-rated chemical based lotions were: La Roche-Posay Anthelios 60 Melt-In Sunscreen Milk ($36), Pure Sun Defense SPF 50 ($6.30), Coppertone Water Babies SPF 50 ($10.50), Equate Sport Continuous Spray SPF 50 ($7.85), and No-Ad Sport SPF 50 ($10). For users who prefer sprays to lotions, Consumer Reports identified that: Trade Joe's Spray SPF 50+ ($6), Banana Boat SunComfort Continuous Spray SPF 50+ ($10), Neutrogena Beach Defense Water + Sun Protection SPF 70 ($10.50), Caribbean Breeze Continuous Tropical Mist SPF 70 ($16.60), and Equate Sport Continuous Spray SPF 30 ($4.98), are the best options.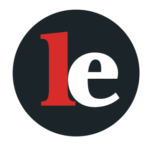 The Legal Examiner and our Affiliate Network strive to be the place you look to for news, context, and more, wherever your life intersects with the law.