Recent research indicates a correlation between over the counter heartburn medications and kidney disease. A study released in the January JAMA Internal Medicine journal reveled that some patients with long term use of popular heartburn, indigestion, and acid reflux medications had an increased risk of kidney disease and kidney failure. The study, involving more than 250,000 people, revealed that people who use proton-pump inhibitors ("PPIs") had a 20 percent to 50 percent increased risk of developing kidney disease or kidney failure compared to nonusers.
PPIs, like Prevacid, Prilosec, and Nexium, are over the counter medicines used to treat heartburn, acid reflux, and ulcers. These medications lower the amount of acid produced by the stomach. Dr. Morgan Grams, an assistant professor of epidemiology at Johns Hopkins University, and leader of the January study, claims the results of the study do not necessarily prove a causal connection between PPI's and chronic kidney disease. Instead, Grams asserts that increased dosages of PPI's may lead to an increased risk of chronic kidney disease. This is particularly concerning given that Benjamin Lazarus, from the Department of Epidemiology at Johns Hopkins University, indicates more than 15 million Americans used PPIs in 2013.
A second study released in April in the Journal of the American Society of Nephrology corroborated the results of the January study, including the finding that long-term use of PPIs might lead to an increased risk of kidney disease. In the April study, researchers examined database information from the Department of Veterans Affairs and identified 170,000 PPI users. Researchers followed-up with the PPI cohort after five years and found that 15 percent were diagnosed with chronic kidney disease.
In a recent NPR article, John Clarke, a gastroenterologist at Johns Hopkins Hospital, stated in his opinion the root of the PPI problem could be that PPIs decrease the production of stomach acid. According to Clarke, stomach acid, in part, acts as a barrier against various pathogens that are ingested. As a result, when there is less stomach acid, people can be more susceptible to nutritional deficiencies and infections.
Other physicians, like Dr. Paul Buckley, surgical director at the Scott & White Clinic, claim part of the problem may be misuse of PPIs. In an article published in WebMd, Dr. Buckley argued PPIs are inappropriate to use for occasional bouts of heartburn. Instead, in Dr. Buckley's opinion, PPIs should be reserved for individuals with gastroesophageal reflux disease (GERD). Adam Schoenfeld, a resident at the University of California, San Francisco, recommends that individuals first be told to try adjusting their diet and reduce their alcohol consumption. In other words, PPIs should not be taken as a quick fix.
In addition to kidney disease, increased use of PPI's has been linked to other health conditions. For example, according to the U.S. Food and Drug Administration, PPI's may be linked to nutrient deficiencies and bone-density loss. The FDA warns that individuals who use PPIs for a year or more may have an increased risk of hip, wrist, and spine fractures.
These studies indicate that, like other medications, despite being sold over the counter, PPIs have their own health risks. As such, individuals should consult their physician before going on to a PPI.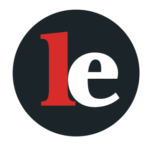 The Legal Examiner and our Affiliate Network strive to be the place you look to for news, context, and more, wherever your life intersects with the law.