According to the Nevada Department of Public Safety's Office of Traffic Safety, there were 305 fatal crashes with 330 fatalities in 2016 and 297 fatal crashes with 326 fatalities in 2015—a climbing trend that is expected to continue as final numbers for 2017 are tabulated. Over half of these accidents involve a driver whose blood-alcohol level (BAC) was above the legal limit—currently .08 or greater. Additionally, occupants were wearing a seatbelt only 57 percent of the time. Now more than ever drivers must be vigilant not only to drive safely but to avoid the dangerous driving of others.
Toward the end of 2017 on Dec. 27th, a woman was killed when a 17- year old male ran a red light at a Las Vegas intersection and struck her with his vehicle. The 17- year old male was also transporting an 11-year old in his vehicle, who thankfully only received minor injuries. However, this scenario is all too common, as the woman killed was following the rules of the road and through no fault of her own was killed by a dangerous driver.
Yet another accident in Carson City on January 6th that took place at a busy intersection and involved multiple vehicles—a serious incident which resulted in two people being flown by helicopter to Reno, one of whom died due to sustained injuries. These are truly tragic incidents; however, they are not uncommon. Many of the fatal accidents in Nevada involve speeding, a roadway departure or an intersection. Additionally, more accidents in Nevada involve drivers who are over the legal BAC limit than the national average.
The question remains, what can we do to prevent these accidents? Your best option is to ALWAYS follow these simple steps to avoid accidents and mitigate the damage they cause. First, always wear a seatbelt. In the year 2016, eighty-eight lives were saved because of the seat belt and the State estimates another sixteen lives could have been saved if the occupants were buckled up. Second, be wary of your surroundings—especially if you live in an urban area. This means that you should not only pay attention to what you are doing while driving, but also try to pay attention to what people around you are doing as well. Most of these accidents happen in urban areas with high volumes of traffic, and all it takes is one person to not pay close enough attention. Lastly, drive slower, it is much easier to stop your vehicle in an emergency if you are going slightly below the speed limit rather than above it.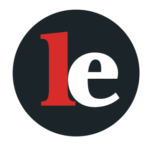 The Legal Examiner and our Affiliate Network strive to be the place you look to for news, context, and more, wherever your life intersects with the law.