It appears that the Assembly in Albany may be considering some "comparative negligence" laws. That would be a shame. I agree with the attorney in this article that the reason our great state has such low on-the-job injury rates is because we have such strict rules requiring companies to provide safe working conditions. If the worker mentioned in this article had been provided with a working ladder, his injury could have easily been avoided.
Labor law under review

'Scaffolding law' helped Newburgh carpenter

By Michael Randall
Times Herald-Record

Newburgh – John Sindelar was 26 years old and two months into his job as an apprentice carpenter in January 2001 when a ladder with a faulty lock collapsed while he was standing on it, throwing him to the ground.

The fall fractured his elbow. The injury left the Ulster County man with nerve damage in his arm – along with some metal hardware to help keep the bones in place – and unable to continue doing heavy construction work.

Sindelar, now 30, sued his employer and recently was awarded a $450,000 settlement. His lawyer, George M. Levy, cited section 240 of the state's labor law in arguing for that compensation. Known as the scaffolding law, it requires that workers be given adequate equipment to protect them from falls and puts responsibility for on-the-job injuries resulting from falls squarely on the employer.

But Levy, a senior partner with the Newburgh firm Finkelstein & Partners, said proposed legislation now kicking around in Albany could put that worker protection in jeopardy. "That would be a terrific insult to the working class," Levy said.

Levy maintains it's because New York's law is so strict that it has one of the lowest on-the-job injury rates. The law "places responsibility for safety where it belongs," he said.

For example, according to the U.S. Department of Labor's Bureau of Labor Statistics, among all U.S. states, territories and possessions, between 1999 and 2003, only the U.S. Virgin Islands – and, in one year, Guam – had a lower number of nonfatal job-related injuries and illnesses per 100 workers.

New York's rate dropped from 4.1 injuries or illnesses per 100 workers in 1999, to 3.1 in 2003.

Several bills introduced in the state Assembly and Senate in the past year call for establishing some type of "comparative negligence" standards that would put some responsibility for injuries on the workers and put some limits on filing claims under section 240.

Levy said that "would fly in the face of the purpose" of the law.

So far, none of the proposed bills has gone beyond the committee review stage. Still, there are those who think the current law is too extreme.

Michael Blumenfeld, a lawyer for York Hunter Inc., the New York City-based general contractor on the Town of Newburgh job where Sindelar was hurt, said, "This is the kind of case where the Legislature may have to take a look at (section) 240."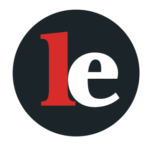 The Legal Examiner and our Affiliate Network strive to be the place you look to for news, context, and more, wherever your life intersects with the law.