On Wednesday, the Supreme Court delivered a blow to consumers throughout the country by deciding that businesses can require their customers to handle disputes by way of individual arbitration, rather then the method of class action arbitrations preferred by consumers who recognize that there is strength in numbers. The case, AT&T vs. Concepcion, involved a cell phone contract, but impacts the types of contracts that consumers sign every day in order to receive common products and services.
Typically, companies have standardized contracts that consumers purchasing anything from a cell phone to cable television service sign – often without reading the fine print. These "take it or leave it" contracts often include an arbitration clause. By signing the contract, consumers are agreeing to give up their right to a trial in front of a jury. In addition, the contracts typically ban the individual consumer from joining together to form a class action.
In the Concepcion case, the couple signed up for cell phone service from AT&T and expected to receive a free cell phone. Instead, they noticed a $30.00 charge for the phone and sued the company on behalf of a class of customers who were similarly charged for "free" phones. AT&T, citing the contract, argued that a class action was unavailable. The lower courts refused to enforce the arbitration agreement because of the class action waiver, ruling that it was unconscionable – unfairly favoring the company who drafted the contract at the expense of the consumer.
The Supreme Court's decision now means that these clauses will be enforceable – people who have been defrauded of small monetary amounts will have to stand alone and fight against a company worth billions of dollars. Without the grouping allowed by a class actions, companies will have nothing to fear by nickel-and-diming their millions of customers out of a "few" extra dollars; and consumers will likely be dissuaded from fighting an unwinnable fight, all on their own.
For me, this leaves consumers in a precarious position, and leaves us with a frightening question: If a company defrauds all of their consumers for a small amount, and no group can gather together to fight against it, how are consumers supposed to protect themselves from a company's wrongdoing?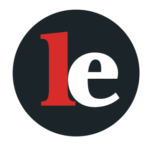 The Legal Examiner and our Affiliate Network strive to be the place you look to for news, context, and more, wherever your life intersects with the law.