Anyone who reads my blogs knows that the U.S Chamber of Commerce and the insurance industry have communicated lie after lie about the civil justice system. Using terms like "junk lawsuits", "tort reform", and "frivolous", they seek to limit seriously injured people from fair and appropriate compensation from big business Chamber members. The Chamber has no conscience when it comes to seeking corporate profit; it is willing to do so at the expense of seriously injured and disabled people and doesn't mind lying to get its way.
Why then, do we not hear cries of "lawsuit abuse" and "frivolous lawsuits" when big business files suit against small business owners who parody their products? In a ridiculous abuse of power, The North Face Apparel Corporation has filed suit against a St. Louis, MO company called "The South Butt" . The defendant company was started by eighteen year old Jimmy Winkelmann, who created the products and website to help offset the cost of college. Is North Face truly afraid of a little competition?
The South Butt offers logo'd hoodies, t-shirts, shorts, fleece jackets, and caps, for men, women and kids, in many different colors. The merchandise bears a logo that parodies that of The North Face logo, with block letters and a reverse emblem pointing south instead of the similar North face emblem that points north. The South Butt tag line is "Never Stop Relaxing", a parody of North Face's "Never Stop Exploring". On the South Butt website, young Mr. Winkelmann excitedly announces that the company is being sued and indicates that the publicity generated by the lawsuit has significantly increased his traffic to his website.
I am certain that North Face spent significant dollars creating its brand and developing its products. However, this is America, the entrepreneurial capital of the world. Is North Face seriously concerned that an 18 year old's parody company will, somehow, hurt their brand? In my opinion, the company's vicious legal attack on this youngster's flattering parody, coupled with its lack of a sense of humor, will hurt North Face more than the "competition" created by South Butt.
And where is the U.S. Chamber? Why aren't they attacking this frivolous abuse of the legal system and the waste of the taxpayers time and money? Why does big business get a free pass from the Chamber when it comes to filing frivolous lawsuits? This happens over and over again, proving the hypocrisy of the anti-justice movement known as "lawsuit abuse". The Chamber does not seem to mind punishing seriously injured or disabled citizens in the name of corporate profits; why the duplicity when it comes to business suing business? Young Jimmy will need assistance in fighting this Goliath company. I encourage all of my readers to go to the South Butt website and purchase some merchandise. I also encourage all of you to go to the US Chamber website and tell them what hypocrites they are.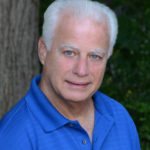 Experienced attorney, lawsuit funding expert, certified civil mediator, and award-winning author of the Zachary Blake Legal Thriller Series. The series features super-trial lawyer Zachary Blake handling "ripped from the headlines" legal and political issues of the day. The series currently consists of Betrayal of Faith, Betrayal of Justice, Betrayal in Blue, Betrayal in Black, and Betrayal High, with a sixth Zachary Blake novel due out later this year. To learn more about these topical social justice legal thrillers. please visit markmbello.com. Mark is a member of the State Bar of Michigan, a sustaining member of the Michigan Association for Justice, and a member of the American Association for Justice.