For many, November is seen as a month of joy, giving thanks, and gearing up for the holiday season; but for others this month is a reminder to keep our roadways safe, and hazard free, by observing the World Day of Remembrance. Amongst the excitement of the season, it is important to remember Road Traffic Victims and the deaths and hazards that we experience daily on our roadways. With the increased travel this time of year, we should all do our part to ensure that our travels are safe, and worry-free.
The number of accidents per year in the United States is staggering, with over 10.8 million accidents, accounting for nearly 36,000 deaths in 2009 alone. With motorvehicle safety standards becoming increasingly stringent, the statistic is a grim reminder than many of these traffic fatalities are preventable, putting the responsibility of safe driving on the individual behind the wheel. Distracted driving, defective automotive parts, hazardous conditions, and general careless behavior all add to the human element of driving, and can leave a painful reminder for families dealing with the loss of a loved one. The UN, in furtherance of the World Day of Remembrance, is helping to educate individuals internationally on the importance of safety while driving. Secretary General Ban Ki-moon stated that "This year, the world's roads have claimed some 1.2 million lives….added to the fatalities are the more than 50 million people injured each year". The UN notes that 90% of traffic deaths and injuries are occurring in low and middle income countries, where pedestrians, cyclists, and motorists all share a combined roadway.
It is important during this month for not only the government to act, but also for us as individuals, to increase our awareness on the road. Refraining from texting, using a cell phone equipped with a hands free function, and avoiding all other distractions can help reduce the death toll drastically. The World Day of Remembrance can be a reminder to us all to arrive safe, and happy, this holiday season.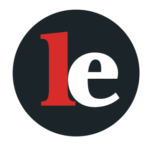 The Legal Examiner and our Affiliate Network strive to be the place you look to for news, context, and more, wherever your life intersects with the law.