November 20th, designated as a World Day of Remembrance, asks that we take time to remember those who have been killed, or injured in car accidents, and what you can do in your daily commute to help reduce the dangers and keep our roads safe. Each day, approximately 3,500 people die on our roads, with tens of thousands of more injured due to roadway dangers and accidents. To combat this, an initiative was launched entitled "The Decade for Action for Road Safety", with a mission to save five million lives from being taken needlessly on our roadways.
The plan represents a two front attack on the state of our roads today, internationally. Involving both public organizations in government and civil service, as well as private organizations, to work together to improve our world's roadway framework, and the safety and care that production and utilization of vehicles on these roadways require.
Along with this administrative action, the organizations will target the major risk factors for roadway injury and death, such as speeding, drinking and driving, use of cellular telephones while driving, and failure to use safety devices like seat belts and helmets. With the potential for vehicular usage and ownership to double by 2020, it is important that every country take the steps necessary to construct and utilize their roadways appropriately.
Joel Feldman, founder of End Distracted Driving (EndDD) has been one such individual to take the steps necessary to ensure safety on our roads. He has spoken at numerous events regarding the hazards of distracted driving, and acts as an advocate for those injured due to negligence, or misconduct on our roadways. Please take time this November 20th to think of what you can do to reduce roadway hazards, and how you can be a safe driver or passenger while on the road. And as always, if you are injured by, or while using, a motorvehicle, please seek both medical and legal assistance immediately. Remember, prevention is the first step towards safer travel for all those on the road.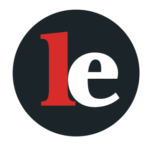 The Legal Examiner and our Affiliate Network strive to be the place you look to for news, context, and more, wherever your life intersects with the law.