Diabetes is becoming more prevalent, especially in our elderly population. As these individuals require long-term care, it is incumbent that a patient's diabetes care be a priority for nursing homes. Diabetes is a disease where the pancreas stops producing insulin which affects the patient's blood sugar levels. Diabetics can either have Type I diabetes, which requires daily insulin shots, or Type II, which usually requires daily medication. Additionally, all diabetics should have a modified diet which limits the amount of sugar. Elderly patients, especially those in nursing homes, often depend on others for their diabetes care. As the number of patients suffering from diabetes continues to increase so does the need for continued education and increased monitoring. Therefore, it is important that a Nursing Homes plan of care for a diabetes patient entails proper management and monitoring.
A 2004 National Nursing Home Survey indicated that approximately 24.6% of nursing home residents had diabetes as a primary admission and/or current diagnosis . That means that almost 1 in every 4 nursing home patients is diabetic. These residents are more likely to be admitted from acute care hospitals; have an increased length of stay; require more medications; have a higher risk of emergency department visits and have an increased risk of pressure ulcers. Additionally, failure to properly manage a patient's diabetes can have devastating consequences including:
Nerve damage
Blindness
Heart and Kidney failure
Diabetic Coma
Infections that can result in Amputation
Skin breakdown
Wound healing issues
Death
Since approximately 1 in every 4 nursing home patients is diabetic, precautions such as daily skin integrity checks are extremely important. Diabetic patients have a very difficult time healing and are susceptible to skin breakdown. Therefore, it is very important to check their feet and skin for any type of injury. A diabetic's feet are especially prone to sores as they are often unable to feel an injury to their foot because of diabetic nerve damage. A small injury on a diabetic can lead to wound healing issues, infections and possible amputations.
It is important that when choosing a nursing home you ask questions specific to your or your loved one's physical condition. If diabetes is an issue, be sure to ask how often skin integrity is checked, how often blood glucose levels are drawn and how familiar the facility is with caring for diabetic patients. Although diabetes may seem like a common diagnosis, when mismanaged or untreated, it can have devastating and life-threatening results.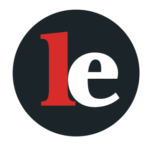 The Legal Examiner and our Affiliate Network strive to be the place you look to for news, context, and more, wherever your life intersects with the law.