A Pennsylvania jury has ordered obstetrician-gynecologist Thomas Carnevale, along with his employer Clearfield Hospital, to pay around $14.5 million in damages to the family of a child diagnosed with cerebral palsy. The parent's say Carnevale's failures of obstetric care resulted in widespread brain damage, ultimately causing their child's neuromuscular disorder.
Obstetric Negligence Led To Child's Brain Injuries, Parents Claim
In their birth injury lawsuit, parents who now live in Ohio accused Carnevale of failing to manage their child's 2012 delivery. The physician's alleged failure was a consequential one, the family says. Carnevale administered the mother an excessive dose of Pitocin, the parents claim, while continuing to deliver the medication as the child's heart rate began to drop.
Pitocin is often used to stimulate contractions during difficult deliveries, but can also lead to precipitous decreases in fetal heart rate and other complications.
A String Of Alleged Medical Mistakes
At this point, Carnevale should have realized that the child's health was deteriorating rapidly, the family contends. Instead of discontinuing the medication, though, the doctor kept his patient on Pitocin for the remaining duration of the delivery. Carnevale's second major mistake, the parents claim, was to forego the possibility of an assisted delivery – even after the child's head was crowning. The delivery continued for another ten minutes, according to court documents, until the physician performed an episiotomy and delivered the newborn.
The family's son was subsequently diagnosed with spastic tetraparesis cerebral palsy, a form of the disorder that impacts the movement in all of the  child's limbs. He has also been diagnosed with a seizure disorder, which is commonly associated with cerebral palsy.
Carnevale maintains that vaginal delivery was the correct choice under the circumstances. At trial, Carnevale and his employer, Clearfield Hospital, argued that the physician's treatment decisions had been entirely appropriate. A memo cited by the Legal Intelligencer suggests that, in the wake of the delivery, Carnevale could not remember whether he had ordered nurses to stop administering the mother Pitocin. Just as critically, Carnevale and the Clearfield hospital argued that the boy's diagnosis of cerebral palsy was the result of other factors, not obstetric treatment.
Family Says Child Will Need 24-Hour Medical Care
These arguments were ultimately rejected by the Pennsylvania federal jury convened to decide the case. After around four hours of deliberation, the jurors returned their verdict, attributing 60% liability to Dr. Carnevale and 40% to the hospital. On January 27, 2017, the family was awarded $14.48 million, which are intended in part to cover the round-the-clock medical care they say their child will require. Plaintiffs say their home will need to be equipped with mechanical lifts, ramps and other assistive devices.
The lawsuit, Welker v. Carnevale, was filed in the US District Court of Pennsylvania, Western Division. It was logged as case number 3:14-CV-149.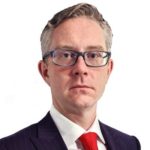 Mr. Banville is a personal injury attorney who has experience in handling auto accidents, work injuries, medical malpractice, dog bites, slip and falls, and representing survivors and victims of sexual abuse. Mr. Banville is affiliated with law firms in Pennsylvania, New York, New Jersey, Delaware, D.C., and Maryland. Justice Guardians