On August 10, President Trump declared our current opioid crisis a national emergency. He added to his statement by saying, "We're going to spend a lot of time, a lot of effort and a lot of money on the opioid crisis. It is a serious problem the likes of which we have never had."
While political policy has yet to do more than scratch the surface in regards to the what, how and when of combatting this growing problem, there has been little debate over the why.  Currently, it's estimated that more than 90 Americans die every day from an overdose of opioids — with more than 33,000 people dying from such drugs in 2015 alone. In fact, the number of Americans who have died of an opioid overdose has quadrupled during the past 15-year period (according to the Centers for Disease Control and Prevention or CDC) — a ratio that is similarly echoed by the amount of prescription opioids sold in the U.S. since 1999.
Of course, these numbers not only speak to how long this issue has been building, but also to the architects of the affliction. Going back to 2011, Fortune magazine first shared stories of widespread dependence, startling data, and pointed accusations that fell at the doorstep of U.S. pharmaceutical manufacturers. At the time, prescription opioids were racking up $72.5 billion in health care costs and generating $11 billion in revenue for pharmaceutical companies.
So what is the solution to this building social blight that threatens the health and even the lives of many Americans? Interestingly, there have been a number of states and local municipalities that have taken action prior to the President's declaration. Ohio and Mississippi have filed suit against major drug manufacturers for their role in the epidemic that has crippled their states. The city of Everett, Washington has specifically gone after Purdue Pharma as the make of OxyContin and the Cherokee Nation recently filed suit in tribal court against distributors and pharmacies for the part they have played in this epic drama.  Just last month, nine counties in Tennessee also filed suit against major manufacturers under the state's "crack tax" law — legislation otherwise known as the Drug Dealer Liability Act that allows for civil action against drug dealers.
Until now, our efforts have been fractured, only those areas hit hardest making an effort to turn the tide of this rising sea of despair. I recently wrote an opinion editorial in the Commercial Appeal about the effect this crisis has had on Tennessee, but know that its deadly reach extends far beyond our state lines. Opioids are a cloud that's darkening our entire nation, signaling an unfathomable storm that could tax our resources to the brink of exhaustion and ultimately take many lives in the process — shouldn't we attack the source of this epidemic rather than continue to simply treat the symptoms? While only time will tell what actions President Trump's administration is prepared to take, we should all take notice that time is something of which we're quickly running out.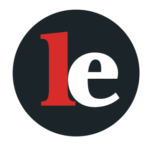 The Legal Examiner and our Affiliate Network strive to be the place you look to for news, context, and more, wherever your life intersects with the law.