Despite U.S. Department of Labor's Occupational Safety and Health Administration (OSHA) warnings about dangerous levels of formaldehyde released into the air from hair smoothing or straightening products, salon workers continue to suffer formaldehyde exposure in the workplace.
Concerns about formaldehyde in salon hair smoothing treatments first arose in 2010 when an Oregon salon stylist reported respiratory problems, eye irritation and nosebleeds when using a product labeled Brazilian Blowout. Oregon OSHA investigated the claim and found that although the product labeling said "formaldehyde free," it actually contained formaldehyde.
In 2011, OSHA responded to complaints of formaldehyde exposure and issued citations and fines as high as $17,500 to 23 salons and beauty schools in New York, New Jersey, Pennsylvania, Florida, Illinois, Ohio, Connecticut and Massachusetts for failing to protect workers from overexposure and potential exposure to formaldehyde.
Primary routes of formaldehyde exposure for salon workers include inhalation of formaldehyde gas or vapor, and absorption through the skin via contact with products containing formaldehyde. It can irritate the eyes and nose and cause allergic reactions of the skin, eyes and lungs. It is also a cancer hazard.
OSHA requires manufacturers, importers and distributors of products that contain formaldehyde or release formaldehyde during use to list the chemical and exposure hazards on the product labeling and Material Safety Data Sheet (MSDS).
Salons using formaldehyde products must protect workers and customers by complying with OSHA's formaldehyde standard.
Hair smoothing products that expose workers to formaldehyde may not always list the word "formaldehyde" on the label, instead listing it as methylene glycol, formalin, methylene oxide, paraform, formic aldehyde, methanal, oxomethane, oxymethylene, or CAS Number 50-00-0. These are all names for formaldehyde under OSHA's Formaldehyde standard. Other chemicals such as timonacic acid (also called thiazolidinecarboxylic acid) can release formaldehyde under certain conditions, such as those present during the hair smoothing treatment process.
"We want to make sure that salon owners are aware that if they use these products, they have to implement protective measures such as air monitoring and training," said Assistant Secretary of Labor for OSHA Dr. David Michaels in a statement. "What is very troubling to the agency is that some of these products clearly expose workers to formaldehyde even when the label states they are 'formaldehyde free.'"
OSHA testing has identified several hair smoothing products that can expose workers to formaldehyde even though formaldehyde is not listed on the label, including the following brands:
Brazilian Blowout
Acai Professional Smoothing Solution
Professional Brazilian Blowout Solution
Cadiveu
Brasil Cacau
Acai Therapy
Copomon/Coppola
Keratin Complex Smoothing Therapy

Natural Keratin Smoothing Treatment
Natural Keratin Smoothing Treatment Blonde
Express Blow Out
Marcia Teixeira
Brazilian Keratin Treatment
Advanced Brazilian Keratin Treatment
Chocolate Extreme De-Frizzing Treatment
Soft Gentle Smoothing Treatment
Soft Chocolate Gentle Smoothing Treatment
"The best way to control exposure to formaldehyde is to use products that do not contain formaldehyde. Salons should check the label or product information to make sure it does not list formaldehyde, formalin, methylene glycol or any of the other names for formaldehyde," said Michaels. "If salon owners decide to use products that contain or release formaldehyde, then they must follow a number of protective practices — including air monitoring, worker training and, if levels are over OSHA limits, good ventilation or respirators."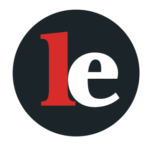 The Legal Examiner and our Affiliate Network strive to be the place you look to for news, context, and more, wherever your life intersects with the law.