In 2016, New York City officials took numerous steps to tighten the regulations regarding the use of cranes in the city and for good reason. There was a sharp increase in the number of crane accidents and in very few instances were there no victims. But increasing regulations and enforcing them are two very different things and crane accidents have continued to happen.
Just recently, a 43-year-old man's life was claimed in Brooklyn while he was working on a crane. At the time of the accident, he was in the process of exiting the cab attached to the crane when a piece of the machine fell and struck him in the head. No one witnessed the accident, but a security guard returning from lunch found him and called 911.
Unfortunately, the trauma to his head proved to be fatal and first responders declared him dead at the scene.
OSHA Will Investigate
Whenever a worker dies on the job, the Occupational Safety & Health Administration investigates to determine what caused the accident and if the deceased's employer took the necessary steps to keep them safe.
If the employer failed to adhere to crane regulations, they could face heavy fines and may even have the work on the construction site halted until proper steps are taken to protect the other employees. However, it is possible that the employer is not at fault.
Although nothing will bring their loved one back, the family of the victim may also learn if a third-party was responsible for their loved one's death. If this is the case, they may be able to file a wrongful death lawsuit.
Manufacturers Can Be Held Responsible
Many wrongful death lawsuits involve an accident that occurred because of a defective product. For example, if the part which struck the victim on the head had a defect which caused it to come unexpectedly crashing down, the manufacturer of that part may be held legally responsible for producing it. This is because manufacturers are responsible for creating a product that will be safe when used by a consumer.
Our Brooklyn construction accident attorneys are dedicated to investigating the cause of fatal accidents and helping the victim's surviving loved ones get the compensation they deserve. We know that a monetary sum can't bring a family member back, but it can ensure that the family doesn't suffer financially as well as emotionally.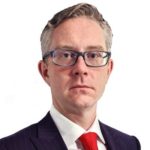 Mr. Banville is a personal injury attorney who has experience in handling auto accidents, work injuries, medical malpractice, dog bites, slip and falls, and representing survivors and victims of sexual abuse. Mr. Banville is affiliated with law firms in Pennsylvania, New York, New Jersey, Delaware, D.C., and Maryland. Justice Guardians