German manufacturer, Fresenius (FMC), the parent of Fresenius Medica Care North America provides dialysis services, education and support to patients suffering from kidney disease. One of the treatments they offer involve the use of hemidialysis machines.
There are two types of dialysis. They are hemidialysis and peritoneal dialysis. In hemidialysis, the blood is cleaned outside of the patient's body by using an "artificial kidney" to clean it. While in peritoneal dialysis, it is cleaned within the body. The artificial kidney allows some of the blood that has been removed tot he body to be cleaned by a membrane which filters out the uremic toxins (waste) while allowing other fluids in the blood to pass through. A fluid is used to clean the blood by flowing in the opposite direction as the blood flow.
You can watch the set up of a hemidialysis machine here:
GranuFlo is an acid concentrate. Up until the recent FDA notification about a recall, it has been the most widely used dry acid product in use today. As listed at this site on 11/21/2012, it is claimed to be the "safest choice for onsite concentrate mixing."
Products like these are used in cases of acute and chronic renal failure. This is a disease that threatens the patients health and quality of life. Chronic Kidney Disease (also referred to as CKD) is an overwhelming diagnosis for many. Thus, there is a significant emotional component in addition to the medical treatments that a patient needs to address. It is particularly important since the treatments require a significant amount of endurance. Patients often need help in overcoming the inclination to skip treatments.
Even more, when patients are faced with news such as what they received regarding the GranuFlo product and the FDA Recall. Fresenius has warned of issues with the concentration that the acetate, sodium diacetate, or acetic acid plus acetate contained in Fresenius' Naturalyte Liquid and GranuFlo Dry Acid Concentrate. "Inappropriate prescription of these products can lead to a high serum bicarbonate level in patients undergoing hemidialysis. This may contribute to metabolic alkalosis, which is a significant risk factor associated with low blood pressure, hypokalemia, hypoxemia, hypercapnia and cardiac arrhythmia, which, if not appropriately treated, may culminate in cardiopulmonary arrest. This product may cause serious adverse health consequences, including death."
In a Safety communication issued May 25, 2012, the FDA has warned hospitals, clinics, and heath care professionals of alkali dosing errors leading to cardiopulmonary arrest, low blood pressure, hypokalemia, hypoxemia, hypercapnia, and cardiac arrhythmia.
For more information about this problem, please consult your physician and bring these resources with you from FDA-Reports.com/granuflo.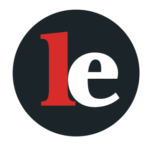 The Legal Examiner and our Affiliate Network strive to be the place you look to for news, context, and more, wherever your life intersects with the law.