Pennsylvania's Attorney General's Office has filed a stucco construction lawsuit against the David Cutler Group, a residential developer accused of pawning off numerous poorly-built houses on unsuspecting buyers. Dozens of families have also taken to court, pursuing civil actions against stucco developers. The David Cutler Group lawsuit, though, is the first case brought by a state prosecutor, lending substantial support to the allegations of individual homeowners.
State AG Takes David Cutler Group To Court
On October 6, 2016, former-Attorney General Bruce Beemer announced his intentions to take on one of the Northeast's largest home builders. Beemer's decision came after a Bureau of Consumer Protection investigation found evidence that stucco-clad homes built by the David Cutler Group may have been constructed in violation of building codes and well-accepted industry standards.
In a press release published the same day, the State's Attorney General's Office said that stucco homes throughout Montgomery, Chester and Bucks Counties may be rotting from the inside out. Dozens of homeowners have reported severe water damage, only to find after independent investigations that their developers had cut critical corners during construction.
Remediation Costs Soar, Leaving Families Broke
Many families have been left to handle remediation costs on their own, which can run into the hundreds of thousands of dollars. Attorney General Beemer is acutely aware of the havoc that faulty construction standards can wreak in the lives of unknowing home buyers:
"The costs to correct this damage can easily exceed $100,000 per home. It is extremely important for new home builders to adhere to accepted industry practices, which leaves consumers with the peace of mind that their homes have been properly built. We are pursuing this lawsuit, in part, to protect consumers from this conduct in the future."
Pennsylvania's lawsuit against the David Cutler Group demands restitution for individual homeowners, along with civil penalties linked to every verified violation of the State's Unfair Trade Practices and Consumer Protection Law. Stiffer penalties would be exacted if an alleged violation impacted homeowners 60 years or older. Beyond monetary sanctions, the Attorney General's Office is requesting a permanent injunction against violations in the future.
Other Home Builders Mired In Stucco Litigation
The problem of stucco construction isn't new.
Communities in Minnesota have been dealing with widespread water damage and black mold growth for decades. Now, the crisis seems to have surfaced in Pennsylvania, New Jersey and New York. In fact, alleged stucco defects aren't isolated to a single developer. Prominent Pennsylvania home builder Toll Brothers is facing a host of civil lawsuits. Corporate documents suggest that, in 2015, Toll Brothers was on the hook for over $80 million in stucco remediation expenses. Observers say that number is almost certain to rise in the future.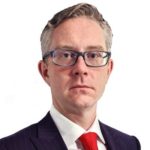 Mr. Banville is a personal injury attorney who has experience in handling auto accidents, work injuries, medical malpractice, dog bites, slip and falls, and representing survivors and victims of sexual abuse. Mr. Banville is affiliated with law firms in Pennsylvania, New York, New Jersey, Delaware, D.C., and Maryland. Justice Guardians