The Federal government began rating nursing homes in 2008 with the initiation of their "Five-Star Quality Rating System." This program was created to provide patients and their families with a resource that rates the quality and care being provided by a particular nursing home. This rating system may aide an individual in deciding which nursing home to reside in. The ratings range from 1 star which signifies that the nursing home's quality is "much below average" to 5 stars which signifies the nursing home's quality is "much above average."
According to the Centers for Medicare & Medicaid Services, there are ratings for each of the following categories:
Health Inspections – The health inspection rating contains information from the last 3 years of onsite inspections, including both standard surveys and any complaint surveys. This information is gathered by individuals who go onsite to the nursing home and follow a specific process to determine the extent to which a nursing home has met Medicare's minimum quality requirements.
Staffing – The staffing rating has information about the number of hours of care on average provided to each resident each day by nursing staff. This rating considers differences in the level of need of care of residents in different nursing homes. For example, a nursing home with residents who had more severe needs would be expected to have more nursing staff than a nursing home where the resident needs were not as high.
Quality Measures (QMs) – The quality measure rating has information on 10 different physical and clinical measures for nursing home residents – for example, the prevalence of pressure sores or changes to resident's mobility. This information is collected by the nursing home for all residents. The QMs offer information on how well nursing homes are caring for their residents' physical and clinical needs.
The website also offers an overall quality rating. See www.cms.gov/CertificationandComplianc/13_FSQRS.asp#TopOfPage
Based upon this rating scale, approximately 8% of Pennsylvania Nursing Homes received the lowest 1 star rating. Problems within a nursing home that may contribute to such a low rating may include dirty equipment and linens, mistreatment and unlicensed caregivers or specialists.
It is important to remember that although this rating system may provide helpful information, it should not be used as the sole determining factor in your choice of a nursing home. There are criticisms of this rating scale including that nursing homes know when an inspection is going to occur and therefore have time to improve conditions prior to the inspector arriving. However, if this rating system is used in conjunction with unscheduled facility visits, convenience of the location to enable family oversight and the patient's particular needs, it can be a helpful tool during a difficult time.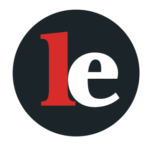 The Legal Examiner and our Affiliate Network strive to be the place you look to for news, context, and more, wherever your life intersects with the law.