Three women. Three cases.  Three jury trials.  Three results.  All very different.
I've been busy this spring. From late February through the end of March I prepared three cases for jury trial.  All three involved claims for harms and losses suffered by women as the result of another's negligence.
One case was tried to conclusion before a jury; the jury returned a verdict in favor of our client. The second settled less than a week prior to our trial date.  The last settled after the beginning of trial.
Three very different results in so far as whether our clients' respective expectations were met. However, each case featured a common issue – whether the injured person complied with those directions and recommendations made by her health care providers.  I believe that each case's result bore a strong relationship with the extent to which the women acted as their physicians and therapists directed them.
We learn a common lesson every time we speak with jurors (as well as those folks who participate in our firm focus groups). The lesson is that it is imperative that the injured person – the patient – do everything which her health providers tell her to do.
Jurors don't care how the instruction is characterized; that is, whether the provider talks in terms of "instruction" or "prescription" versus "direction" or "recommendation". The response is:  Just do it!
Jurors also don't seem to hate to hear excuses; "Things happen in life", we hear, "So deal with it".  Rather, jurors are willing to consider explanations.  The difference, I think, is that jurors will cut a victim a break if the reason she provides for not doing as directed explains some prospective thought.  However, jurors routinely refuse to tolerate a reason that comes across as manufactured or created after the fact as a way to avoid responsibility for not actively engaging in the patient's recovery.
It's a fine line, but a line that jurors consistently draw in the sand. In sum, I don't believe that juries want to "reward" someone for being in the wrong place at the wrong time.  However, juries want to properly and effectively "award" damages to a person who seems to have done everything in her power to overcome some barrier or obstacle erected in her life by the negligent party.
No one wants to be a victim. I can't think of any person who's walked into my office in the past 18 years looking for a handout.  But, in the end, the injured must take responsibility for their recovery.  The patient must do everything in their power to get better, to heal, to get back to work and play and family life.  Perception, my granddad used to say, is reality.
Your expectations on reasonably resolving your case – whether before or at trial – may be met. But, you must actively engage in that process.
Step #1 is to do everything your doctors, therapists and providers tell you to do. No excuses.
Matt Devoti is a Partner with Casey & Devoti, a St. Louis-based personal injury law firm.  He handles a wide variety of personal injury cases, with a special emphasis on victims of impaired and distracted drivers.  Matt is a member of the board of directors for two local non-profit agencies, Saint Martha's Hall and Gateway Cystic Fibrosis Foundation.  He is also an authorized speaker for the EndDD.org (End Distracted Driving) Student Awareness Initiative.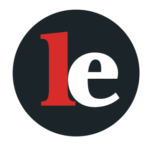 The Legal Examiner and our Affiliate Network strive to be the place you look to for news, context, and more, wherever your life intersects with the law.