TheProductLawyers.com reports on the U.S. Food and Drug Administration's (FDA) 2011 approval of Xarelto and the legal controversies centered on the drug that have arisen since then. The drug was approved to treat patients recovering from hip and knee replacement surgeries, as well as to prevent strokes and blood clots, with a subsequent approval for the treatment of atrial fibrillation. Since the FDA approved the drug, it has been the focus of over 3,400 lawsuits as well as the recipient of two black box warnings by the FDA. These warnings generally portend a product's removal from the consumer market.
Mass Tort Program And MDL 2592
Up until October 2015, all of the lawsuits filed against the makers of Xarelto, Bayer AG and a Johnson and Johnson subdivision, Janssen Pharmaceuticals, have been focused on plaintiffs' allegations that the drug caused serious uncontrollable and sometimes fatal internal bleeding. These cases have been consolidated into two primary groups. The first is a mass tort program in Philadelphia, PA encompassing over 550 cases. The second is a multidistrict litigation (MDL 2592) encompassing in excess of 2,800 cases in an Eastern Louisiana court.
A New Lawsuit With New Allegations
However, in October of 2015, a new lawsuit was filed that veered from these standard accusations and focused instead on the ineffectiveness of the daily dosage requirement of Xarelto that did not take into account a patient's size or weight. With the exception of Xarelto, the other blood-thinning drugs on the market required a patient to take them twice daily to keep the drug in the patient's system for a 24-hour period. Xarelto's dosage is a once daily regimen.
Dosage Problems
The plaintiff in this trailblazing case claims that the once daily requirement is ineffective. He was given Xarelto to prevent strokes due to his atrial fibrillation. However, after only taking the drug for four days, he suffered a stroke. The plaintiff is claiming that not only did the drug not prevent his stroke as he was told it would, but he firmly believes that it may have also caused it to happen.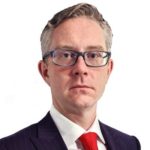 Mr. Banville is a personal injury attorney who has experience in handling auto accidents, work injuries, medical malpractice, dog bites, slip and falls, and representing survivors and victims of sexual abuse. Mr. Banville is affiliated with law firms in Pennsylvania, New York, New Jersey, Delaware, D.C., and Maryland. Justice Guardians