A New Jersey woman fighting for her life in a New York hospital bed has filed a lawsuit alleging that the device maker, the hospital, and her doctors should have known about the risk posed by the power morcellator, which was used in her routine hysterectomy to remove a large fibroid last October.
Plaintiff Alleging Medical Malpractice
Only weeks after her surgery, the woman filing the lawsuit was diagnosed with Stage 4 leiomyosarcoma, a rare, aggressive, and incurable form of cancer that she alleges was spread by the power morcellator. In addition to naming the device manufacturer, Karl Storz Edoscopy-America, this New Jersey lawsuit also adds medical malpractice claims against the woman's hospital and health care providers, claiming that they should have known of the potential dangers of morcellation, informed her of those dangers, and obtained her consent before surgery.
Named in the lawsuit are the woman's gynecologic oncologist, gynecologist, and anesthesiologist, as well as the device manufacturer Karl Storz Endoscopy-America, Inc. and The Valley Hospital in Ridgewood, New Jersey. A judge in federal district court in New Jersey recently agreed to the plaintiff's request that her testimony be taken immediately, from her hospital room if necessary, because she might not live to attend the trial, according to her attorney.
How Does a Power Morcellator Work?
The morcellator is used to cut and shred tissue so it could be removed from the body through a small opening during minimally invasive surgical procedures. As the morcellator chops up tissue, it can disperse it throughout the abdomen, where the cells can attach to the intestines or intestinal wall, or spread to other areas of the body. If the tissue contains cancer cells, morcellation can cause immediate upstaging of the disease, taking it from a potentially treatable Stage 1 cancer to Stage 4 terminal cancer.
An estimated 600,000 hysterectomies are performed annually in the U.S., and the FDA first approved power morcellators in 1991, paving the way for doctors to do minimally invasive hysterectomies. The FDA has revised its assessment of the cancer risk associated with morcellation, estimating that one in every 350 women who undergoes a hysterectomy for fibroids has an undetectable cancer that could be spread by morcellation.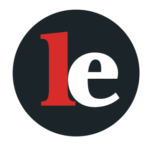 The Legal Examiner and our Affiliate Network strive to be the place you look to for news, context, and more, wherever your life intersects with the law.