Atrial fibrillation affects more than five million people in the U.S. It is a dangerous condition – a type of cardiac arrhythmia that greatly increases the risk of stroke. For years, an anticoagulant called warfarin (often known by the brand name Coumadin) has been used to treat the disease. However, patients on warfarin must regularly undergo blood tests to confirm that they are properly anticoagulated. Now, several pharmaceutical companies are trying to capture the large market that has for so long been held by warfarin.
In 2010, Boehringer Ingelheim's Pradaxa (dabigatran etexilate) was approved by the FDA for the treatment of non-valvular atrial fibrillation. The drug, which works by thinning the blood to prevent blood clots and strokes, was hailed because its use required no blood testing, and it quickly captured a large portion of the market. However, soon upon its arrival on the market, pharmaceutical watchdogs noticed that Pradaxa was responsible for a significant number of adverse event reports related to uncontrolled bleeding, often in the gastrointestinal tract. Critics of Pradaxa cite the fact that, unlike warfarin, Pradaxa does not have a reversal agent, so doctors cannot quickly stop the flow of a bleed during an emergency. To date, more than 120 lawsuits have been filed in the U.S. alleging that the makers of Pradaxa failed to warn of an increased risk of bleeding and/or failed to warn that Pradaxa has no reversal agent.
On Tuesday, November 20, 2012, the EU approved Eliquis (apixaban) for the prevention of strokes and blood clots in patients with atrial fibrillation. Eliquis, developed and marketed by Bristol-Myers Squibb and Pfizer, had already been approved in the EU for the prevention of certain blood clots following hip or knee replacement surgery, but the EU approval last week was the first time the drug has been approved to treat patients with atrial fibrillation.
Although approved in Europe for atrial fibrillation, the FDA has not yet given Eliquis the green light. In June of this year, the FDA delayed its decision while additional trial data was gathered and reviewed. The FDA is now expected to make a decision on Eliquis by mid-March, 2013. If the FDA approves the drug for the treatment of atrial fibrillation in the U.S., the drug could generate more than a billion dollars a year in sales. While Eliquis has a different mechanism of action than Pradaxa, it is worth nothing that, like Pradaxa, Eliquis does not have a reversal agent.
A third drug, Xeralto (rivaroxaban), developed by Bayer and Janssen, was approved in July, 2011 for the prevention of clots following hip replacement surgery or knee replacement surgery, and later in 2011 for patients with atrial fibrillation. There is no antidote for Xeralto.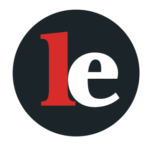 The Legal Examiner and our Affiliate Network strive to be the place you look to for news, context, and more, wherever your life intersects with the law.