Many medications taken during pregnancy are proving to increase the risk of birth defects. Most drugs are not tested on pregnant woman due to the risks to the unborn. Yet, the drugs are still given to pregnant women.
Although the drug companies are in the best position to react to early reports of their drugs linked to injuries, in the competitive world of pharmaceutical drugs, profits often take priority and warnings are not given until it is too late.
As a result it is often citizens groups, private companies and attorneys that get word out about potential risks as they are reported to the FDA under their Adverse Events Reporting System. It now appears that certain epilepsy medications given to pregnant women should be added to the growing list of drugs linked to increased risk of birth defects.
According to AdverseEvents, Inc. a private company that analyzes the FDA's adverse drug event database for use in the healthcare industry, 10 of the most popular epilepsy drugs in the United States have been found to have a large number of "primary suspect" cases of birth defect-related adverse events.
According to the findings of AdverseEvents, Inc., the category C class epilepsy drugs they analyzed might actually be as dangerous as category D class drugs, indicating a need for a reclassification by the FDA. Category D class drugs, as defined by the FDA are associated with "positive evidence of human fetal risk" and are generally not prescribed to pregnant women, unless there is no less risky alternative.
Specifically, AdverseEvents, Inc. found the following anti-epilepsy drugs to have more than 25 individual birth defect-related adverse event case reports – Carbatrol/Tegretol, Depacon/Kene/Kote, Dilantin, Keppra (and IR), Klonopin, Lamictal, Neurontin, Topamax, Trileptal, and Zonegran.
We will continue to monitor the actions of the FDA to see if they follow this study up with pregnancy class reclassifications for the epilepsy drugs mentioned. The reclassification of these drugs should be considered especially urgent since the developing babies of epileptic women are especially at risk because most expecting mothers that have epilepsy do not have the option of discontinuing their medication during pregnancy.
If you are epileptic and pregnant, or considering becoming pregnant, please discuss this risk with your doctor.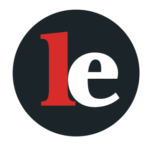 The Legal Examiner and our Affiliate Network strive to be the place you look to for news, context, and more, wherever your life intersects with the law.