As winter approaches, pet owners hit the boutiques for the cutest little sweaters to keep their four-legged friends warm. With all of the fun accessories and trendy shops, dog and cat owners love any opportunity to show off how cute their little friend looks in their new outfit. As a society of caregivers that personifies our pets as children, we want them have what all of the other children have. It's no wonder that Party City has an entire selection of adorable Halloween costumes just for your pooch.
While you may be excited to be enjoying Halloween as a pet parent, here are a few things that you should still keep in mind to make sure that cat or dog has a safe Halloween.
1. Don't force Fido to wear a costume. Dogs may be more willing to dress up than cats. I remember as a kid trying to get my cat to wear one accessory, and he would always wiggle out of it and run away. If you manage to get the costume on and your little friend is not happy, remind him that the best friend relationship is reciprocal and let him go without a costume this year. Instead, try a Halloween themed bandanna or an orange collar.
2. If your pet is into the Halloween tradition, make sure that he is comfortable in his costume. Steer away from masks or head accessories that might impair their vision or hearing. Also, be sure to remove loose or dangling accessories that could pose a choking hazard.
3. Though Ginger may look adorable in her with costume, and a little Pumpkin shaped Halloween pail may complete her costume, resist the urge to take her trick or treating. Candy, especially chocolate can be toxic for dogs and cats. Instead have her sit, roll over, and play dead, then reward her trick with milkbone treat.
4. Use caution when it comes to edible decorations. Pumpkins and Indian Corn are not deadly, but a tiny nibble may cause an upset stomach.
5. If your pet is one of the few members of the household that is not dressing up, you may want to put him in a separate room. The spooky masks and artfully done make-up may make your child unrecognizable to four-legged family members and may frighten them. Let him play in a familiar, stress free environment until the Halloween festivities wind down.
For more great tips please visit the ASPCA's website at http://www.aspca.org/pet-care/pet-care-tips/halloween-safety-tips.aspx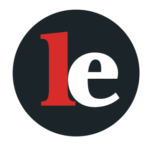 The Legal Examiner and our Affiliate Network strive to be the place you look to for news, context, and more, wherever your life intersects with the law.