Prevention of On-the-Job Spinal Cord Injuries
As the Discovery Channel's Deadliest Catch brings the United States' deadliest job (crab fishing) into family rooms around America, many people would be surprised to find other occupations that make the top 10 list of the deadliest jobs in America. The United States Department of Labor, Bureau of Labor Statistics has the unenviable task of compiling accidents, injuries and fatalities each year. Among the top ten, some would be surprised to find roofers. What is the risk? The profession requires work to be done at considerable heights.
Working at heights has received considerable attention in the media recently as New York City makes headlines for a second crane accident in just two and a half months. Many like Attorney Drew Dixon from Arkansas have been scrutinizing crane safety requirements. But the risk faced by crane workers as well as roofers also stems from the height the workers are forced to ascend every day.
Unfortunately, in many cases, death is the result of construction accidents and work injuries. The worker is oftentimes left with a severe spinal cord injury. As Attorney Steve Lombardi has recently noted, spinal cord injuries are caused by numerous events, including a fall from heights. It is estimated that 21% of spinal cord injuries are caused by falls. Of those injured, 82% are male, and 56% of the injuries occur between the age of 16 and 30. It is estimated that for every 100,000 construction workers, 15.3 will be involved in a fatal accident. But, only 18.3% of accidents that involve construction workers are fatal.
The focus should not only be on raising industry standards, but on protecting the individual while these changes are being implemented. The State of Washington's Department of Labor & Industries outlined numerous ways to protect individuals from accident or injury. Measures include using hard hats and arm protection. However, those who work at heights should also use safety harnesses and possibly extra scaffolding. With over 200,000 people in the U.S. alone suffering from spinal cord injuries, measures need to be taken to prevent spinal cord injuries from occurring.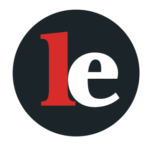 The Legal Examiner and our Affiliate Network strive to be the place you look to for news, context, and more, wherever your life intersects with the law.