Hope everyone out there had a happy Thanksgiving holiday, got to spend some time with family and/or friends and is getting into the holiday spirit. The links are back. This week: Quote Edition.
Legal Examiner Articles
"…like many 'tort reform' advocates, when faced with legislation he believed to unconstitutionally encroach on his own liberties, Lembke looked immediately to the courts for protection…" – (Brett Emison, Kansas City)
"The purpose of a Special Needs Trust is to enable the disabled beneficiary to enjoy the proceeds of the personal injury settlement while at the same time maintaining important public benefits, such as SSI and Medicaid." – (Thomas D Begley, Jr. via John Bair, Milestone)
"The FDA had information about unsafe practices and unsterile conditions at the NECC as far back as March 2002." – (Greg Webb, Charlottesville)
"What if health insurance was similar to that of reserving a rental car?" – (Kevin Duffan, Virginia Beach)
"This is the time of year people send presents, often in the form of a check or gift card, stuffing your mailbox with all kinds of goodies. And making it an early celebration for the lucky thief who may collect the mail before you do." – (Linda Chalat, Denver)
Elsewhere Around the Web
"I write because of the desire to express some views about things that matter, and things that matter cover a fairly broad gamut for me." – (Scott Greenfield, Simple Justice)
"…the absolute last thing a good legal marketer will ever tell their client to do is demean themselves for a quick buck." (Greenfield, again)
"When you feel the urge to post when you have nothing to say, squelch it. The greatest strength of a blog, what makes it more than a newspaper column and more than a book, is its versatility." – (Max Kennerly, Litigation & Trial)
"Take the Tort Quiz!" – (The Pop Tort)
"Escapeworthiness from a vehicle submerged in water has been an issue of concern since the 1970s." – (Rich Newsome, Newsome Blog)
"The fact of the matter is, though, that at some point in your legal career, someone will hate you. And their hate will run so deep that they have to tell others just how much you're a terrible shark/shyster/scumbag/bottomfeeder." – (Leo Mulvihill, Jr., Philly Law Blog)
"PrePass and E-ZPass records should be obtained in almost every case and help lawyers and trucking companies properly audit a truck driver's logs." – (Morgan Adams, Truck Injury Layer Blog)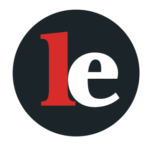 The Legal Examiner and our Affiliate Network strive to be the place you look to for news, context, and more, wherever your life intersects with the law.