We're back with another round of links! Since we survived all the 12/12/12 hoopla, and since the world will not be ending in a short seven days, it looks like this roundup is going to continue (hopefully less sporadically) for awhile. And for that reason, this intro serves as a call-to-action of sorts. Help me help you.
We will always be featuring Legal Examiner articles and other posts/articles our readers and writers might be interested in. But in case you haven't noticed, we often feature posts from many of the same people in our Elsewhere… section. There have to be other good legal writers/bloggers out there, so shoot me an email with other good trial lawyer and legal blogs I may be missing.
Note: I saved this entire post (other than this paragraph) as a draft then went to lunch. At lunch I learned of the Connecticut school shooting that happened earlier today. While I'm inclined to go on a rant against the gunmen, I'll keep the post family friendly and simply say that people are starting to make me sick. Children. Really?? Sigh.
Legal Examiner Articles
"The Wall Street Journal purports to be a sophisticated, respectable newspaper. One would expect, then, that its editorial board would exercise some independent judgment backed by facts and nuanced analysis." – (Greg Webb, Charlottesville)
"…seriously injured or deceased common, ordinary, middle and lower class citizens are sacrificed at the altar of corporate profit." – (Mark Bello, Farmington Hills)
"…the insurance companies won't care. They will do and say anything to make light of your injury claim." – (Jon Lewis, Birmingham)
"What is the CFL doing to investigate the risk to our athletes? What did the CFL know about the long term dangers to our Canadian athletes? Why aren't Canadian journalists investigating this issue?" – (John McKiggan, Atlantic Canada)
"'Right to Work' provides no rights, no work, and attempts to allow the GOP to try and dominate." (David Mittleman, Lansing)
Elsewhere Around the Web
"But when a blogger links to a new, unknown website they must quickly make this decision: Is the website/blog legitimate or is it a scam?" – (Keith Lee, An Associates Mind)
"It would be nice if the press, when faced with these silly press releases from big business…would actually try to do a little apples-to-apples comparison of political contributions." – (Erik Turkewitz, New York Personal Injury Attorney Blog)
"…if you are going to object to my discovery requests, why not try to find some authority that is younger than I am, that's actually from a published case, and maybe even from a court that still exists?" – (John Bratt, Baltimore Injury Lawyer Blog)
"In fact, a dog inside of a car poked its snout through an open window and did bite the breast of a passing woman" – does auto insurance cover it? – (another from Turk)
"Karen took a basic pain reliever her doctor prescribed for shoulder pain, and what she got was torment worse than any level of Dante's Inferno. Either you know what Stevens-Johnson and toxic epidermal necrolysis are or you don't." – (Max Kennerly, Litigation and Trial)
"Establishing yourself as a skilled, hard-working lawyer based on what you do is, well, really hard. It takes not only effort, but time. Nobody can be bothered with the first or can wait for the second." – (Scott Greenfield, Simple Justice)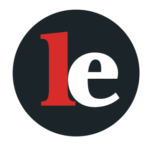 The Legal Examiner and our Affiliate Network strive to be the place you look to for news, context, and more, wherever your life intersects with the law.