It's already early morning on December 22nd in some parts of the world, so we'll assume the world doesn't end on 12/21, and proceed with the final links post of the year. We'll also wish everyone happy holidays and pick things back up in 2013. Be Safe. See you next year!
Legal Examiner Posts
"This is our first annual "Top 10 Civil Justice Stories" recap, for calendar year 2012, in which we count down the biggest, most followed, and most significant civil justice stories of the past year." – Rick Shapiro, Virginia Beach
"One way to stop the senseless slaughter caused by guns is to label the manufacture and sale of guns an ultra-hazardous activity. This would mean that the victims of gun violence could sue the manufacturers and recover for their harms and losses." – Michael Stratton, Connecticut
"The scale and trauma of this incident, that it occurred at an elementary school, age of the victims, and other factors may cause it to have a stronger impact on the young around us." – Dr. Robert Pitts via Jon Lewis, Birmingham
"Given that many insurance companies offer a 'good student' discount for maintaining good grades, perhaps additional discounts should be given to students that have completed coursework related to understanding the mechanics and importance of insurance." – Harmony Miller, Portland
"Settlement planning is an extension of litigation, and has everything to do with making a recovery successful in the present, and perhaps even more importantly–successful for the future." – John Bair, Milestone
Elsewhere Around the Web
"They are known as "never events"—the kind of mistake that should never happen in medicine, like operating on the wrong patient or sewing someone up with a sponge still inside—yet new research suggests that they happen with alarming frequency." – Wall Street Journal
"And the costs? The payouts themselves totaled $1.3 billion. And that says nothing about additional health care costs resulting from dealing with these newly-maimed patients, most of whom never file suit." – The Pop Tort
"The CPSC, 'is urging parents of young children to anchor and stabilize their televisions, furniture, and appliances to prevent tip-over related incidents.'" – The Pop Tort
"I've defended Allstate in the past arguing that they are comparatively not as bad as everyone says…I take all of that back." – Maryland Injury Lawyer Blog
Is Miller & Zois calling the city a jurisdiction "favorable" for plaintiffs' attorneys tantamount to prove that Baltimore is a "judicial hellhole" for defendants? – Maryland Injury Lawyer Blog
Two different media divas; two different ways of handling a routine matter. – New York Personal Injury Attorney Blog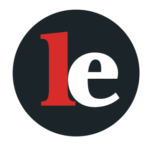 The Legal Examiner and our Affiliate Network strive to be the place you look to for news, context, and more, wherever your life intersects with the law.