Greetings from Tampa – home of this week's RNC where, as of Thusday afternoon, two protesters had been arrested. TWO! Take that St. Paul and your 800 arrests. Take that New York and your 1800 arrests. Our cops are controllers of chaos. They even deliver free food to hungry protestors. OK, maybe I am a little too excited about how our city pulled this off, seemingly without incident, but it's not every day you get props from Brendan of Occupy Wall Street! On to the links…
Legal Examiner Articles
School bullies have hit the cyberspace. John Mckiggan offers tips for the parents who have children heading back to school this fall.
Are spam text messages filling up your inbox? Ed Normand explains how to stop receiving them.
Bret Hanna expresses concern about the process for Utah hospitals reporting "provider-preventable conditions." Inaccurate reporting and hospital confidentiality sounds reasonable, right? Right??
Upon further review of Todd Akin's comments last week, Patrick Quinlan points out the lack of legal protection many rape victims have once they give birth.
Elsewhere Around the Web
Duck Tape Marketing, via guest The Franchise King, Joel Libava, goes all double negative on us in explaining that Not Having a Blog is not an Option.
"'Esquire' could mean lots of things." Kevin Underhill takes a look at (non)lawyer John Mark Heurlin on Lowering the Bar.
At Overlawyered, guest blogger James Maxeiner uses his litigation practice background to examine foreign clients' views of the US justice system.
Guest blogger Ilya Somin calls swing voters "ignorant" with a sensational headline at The Volokh Conspiracy. It's not as bad as it sounds.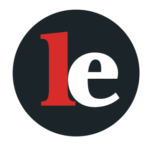 The Legal Examiner and our Affiliate Network strive to be the place you look to for news, context, and more, wherever your life intersects with the law.