I like to write about accidents. They frequently provide good examples of legal principles or issues that we encounter frequently in personal injury cases. But I also write about them with the intent of reaching accident victims or the people who care about them.
Recently I received the following link: http://kevin.lexblog.com/2007/12/articles/blog-law-and-ethics/personal-injury-lawyer-blogs-going-too-far-what-do-you-think/
In it the author excoriates bloggers for posting the name of the accident victim. It's easy to ride the wave created by the insurance lobby or reiterate the old party line used by attorneys who view the practice as a sanctified calling rather than a business and call the blogger an "ambulance chaser". But that's taking the easy way out and missing a much bigger point.
It's crucial for personal injury attorneys to engage accident victims and their families. The insurance companies go to great lengths to steer victims away from attorneys. Here in Washington the passage of R67 (which I think is ultimately self-defeating for accident victims and trial attorneys) creates the false impression that insurers are obligated to pay victims full value for their claims. This encourages the mistake of accident victims trying to settle cases themselves. And it plays right into the hand of big insurance.
So why do I include the names of accident victims? Because I want them–or someone who cares about them–to call our office and get the help they deserve rather than being manipulated by a well trained adjuster to settle their claim short of full value. It's as simple as that. When you really break it down, who best serves accident victims: people who beat the same tired drum about ambulance chasers or people who care enough to put out the message that injured people need representation to get full value for their personal injury claims?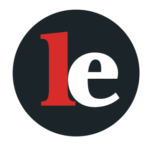 The Legal Examiner and our Affiliate Network strive to be the place you look to for news, context, and more, wherever your life intersects with the law.