A new February 2016 study by the Journal of the American Society of Nephrology has suggested an associated link between popular heartburn medications and chronic kideny disease. The heart burn medications referenced in the study are part of a class of drugs known as PPI's or Proton Pump Inhibitors. While this class name may not mean anything, the brand names you may recognize include:
Nexium
Prilosec
Protonix
AcipHex
Dexilant
Prevacid
What Did The Study Say About Proton Pump Inhibitors
The study evaluated over 170,000 VA patients who took PPIs including Nexium and Prilosec over a five year period. The study compared this grouping to another group of 20,000 patients taking H2 blockers as an alternative. The study concluded that 15% of the 170,000 VA patients were diagnosed with chronic kidney disease, and a small number were diagnosed with end-stage kidney disease. The study also revealed that the longer a patient took PPIs, these risks increased, especially the risk for kidney failure.
A leading kidney specialist at the Veterans Affairs St. Louis Health Care System spoke with HealthDay, an online blog about the study and remarked that when you see these drugs in stores, you assume they are safe, however "there's growing evidence they're not as safe as we've thought".
Other Studies And The FDA On PPIs
The FDA changed the warning label on proton pump inhibitors in 2014, which was the first time that these drugs carried a warning about acute interstitial nephritis. Another study in April 2015 has lead to more cause for concern about these very popular heartburn and GERD medications, as researchers concluded that kidney disease and acute interstitial nephritis (a disease which can lead to kidney failure) were more likely to occur in users of PPIs. Click here for more details on this study.
What's Next For Prilosec, Nexium and Other PPIs?
At the moment Banville Law is investigating cases where patients took Prilosec, Nexium and other PPIs to treat their heartburn and GERD symptoms, and were subsequently diagnosed with kidney complications including:
Kidney Failure
Renal Impairment
Acute Interstitial Nephritis
Kidney Inflammation
Chronic Kidney Disease (CKD)
End Stage Kidney / Renal Disease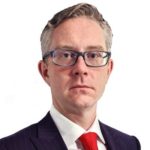 Mr. Banville is a personal injury attorney who has experience in handling auto accidents, work injuries, medical malpractice, dog bites, slip and falls, and representing survivors and victims of sexual abuse. Mr. Banville is affiliated with law firms in Pennsylvania, New York, New Jersey, Delaware, D.C., and Maryland. Justice Guardians