Traffic fatalities are on the rise across the country and particularly in Illinois.  Deaths on U.S. roadways rose 8% last year as compared to the year before, which marks the single greatest year-to-year increase since 1965. When compared to statistics from two years ago, traffic fatalities in Illinois are 24% higher than 2014, when the current upward trend started.
The most recent data shows that 2016 is already on course for a record year, with more than 19,100 Americans killed on roadways during the first half of this year.  This number marks a pace that will be the highest in nearly 10 years.  While this death statistic itself is sobering, it does not include the more than 2.2 million Americans seriously injured in traffic accidents since January of this year.  The math reveals that nearly an additional 3,000 people will be killed this year as compared to past years, or more than 8 additional deaths per day.  Statistical estimates from the National Safety Council suggest that 438 people will be killed over Labor Day weekend alone (PDF file).
The numbers are shocking considering that cultural shifts over the past several decades have played a role in significantly reducing the number of fatalities that were the result of drunken driving or lack of seat belt use.  In 1970, more than 55,000 Americans were dying a year on the roads – a figure nearly equivalent to the number of Americans who died in the entire Vietnam War.  Beyond cultural changes, safety improvements like airbags have also driven down roadway fatalities.  Unfortunately, much of the ground in preventing roadway deaths is being given back.  A new danger is playing a role in the sudden increase in roadway fatalities: distracted driving.
Cell phones are among the top distractions to drivers and their ever-present role in daily living is a significant factor in this recent increase in roadway fatalities.  The temptation of emails, text messaging, and even apps like Pokemon Go are taking attention away from where it needs to be – on the road.  The National Highway Traffic Safety Administration reports that ten percent of all drivers 15-19 years old involved in fatal crashes were distracted and that at any given moment, 660,000 American drivers are using their cell phones while driving.
Distracted driving is a choice, which means that the recent surge in fatalities is preventable.  Awareness of the stakes involved is the best way to drive down these unnecessary roadway deaths.  The facts and statistics are powerful tools in persuading family and friends to "put the phone down" and end distracted driving.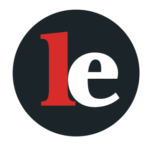 The Legal Examiner and our Affiliate Network strive to be the place you look to for news, context, and more, wherever your life intersects with the law.